A review of things you need to know before you go home on Friday; TD rate cuts, English worried, ECB signals more QE, eyes on central banks, NZD zooms higher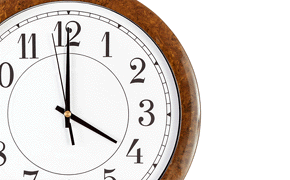 Here are the key things you need to know before you leave work today.
TODAY'S MORTGAGE RATE CHANGES
There have been no changes announced today.
TODAY'S DEPOSIT RATE CHANGES
Both RaboDirect and TSB Bank cut rates today. The RaboDirect cuts were for terms 3-5 years which the TSB Bank ones were for terms 1-5 years.
MORE STRESS FOR FHBs
A big rise in the lower quartile selling prices in Auckland has pushed first home ownership further out of reach in the Queen City. Similar rising trends are occurring in Hamilton and Tauranga - and also in Southland - but affordability is not threatened there.
PING PONG
Bill English is clearly worried about the rise and rise (and rise) of Auckland house prices. He is warning that they are a growing threat to economic stability. It may be worth remembering that an MPS or two ago, the RBNZ sort of gave up on Auckland house prices, batting the issue back to the politicians. We could do with them both working in tandem on bubble control.
MORE QE
The ECB reviewed rates today, and while not changing anything, they surprised markets by clearly signaling that more QE is coming from them. Those who benefit from easy money loved the news.
COMING UP
Next week the RBNZ will review the OCR on Thursday and markets are picking that there will be no change then. (But market signals have been wrong before.) An hour or two prior to their announcement, the US Fed will also release its decision on whether it will begin the process of hiking its rates. Markets don't think that will happen either. It is instructive to be reminded (by vice-Chair Stanley Fischer) that the global situation is actually not a criteria they are required to consider under US legislation. Before the central bank activity we will get NZ trade balance data for September, and after we get building consent data along with a raft of debt data (sanitisingly referred to as 'credit' data).
DROUGHT PREP
El Nino preparations are being taken seriously, especially in the South Island. The Opuha dam irrigation scheme is only operating at 50% even though it is 97% full because of fears it will run out sooner rather than later if they overallocate now.
WHOLESALE RATES UNCHANGED
The 90-day bank bill rate is up again today +1 bp at 2.87%, but swap rates are unchanged. Perhaps the few small rises in the 90 day bill rates reflect some market sentiment shift that an OCR cut next week is even less likely. The 90 day bill rate is up from 2.82% on October 5.
NZ DOLLAR STRENGTHENS
After taking a hit this morning, the Kiwi dollar has risen all day and it is now pushing new recent highs at 68.3 USc. It is up further against the Aussie at 94.4 AUc and has also pushed higher against the euro at 61.5 euro cents. The TWI-5 is at 73.1. That is its highest level in nearly 20 weeks. Beef and venison prices are starting to ease as the NZD rises. Check our real-time charts here.
You can now see an animation of this chart. Click on it, or click here.