A review of things you need to know before you go home on Thursday; small rate cuts, home loan approvals strong, China going fresh and online, swap rates jump, NZD falls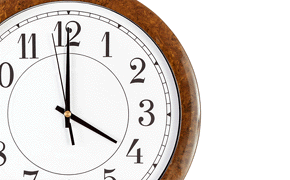 Here are the key things you need to know before you leave work today.
TODAY'S MORTGAGE RATE CHANGES
The Cooperative Bank cut two rates today, its 6 month rate to 4.99% and its 2 year rate to 4.35%. Neither were that special but what is special is that they are the first bank to have all their fixed home loan rates below 5%.
TODAY'S DEPOSIT RATE CHANGES
Kookmin Bank reduced term deposit rates today.
WAIT & SEE
The RBNZ held their powder dry on the OCR front, keeping the 2.75% level and ending a run of three consecutive cuts. Check the analysis here, and David Hargreaves opinion here.
NO INTERVENTION
Speaking of the RBNZ, they released detail today that they bought NZ$138 mln (net) by selling foreign currency in September. This will have just been normal operational movement because that would have been way too small to influence the FX markets. And besides, this was in a period when the NZD was falling, which is the effect they are looking for. (Buying NZD has the opposite effect.)
NO SLACKING OFF
Another week last week of strong new home loan approvals, according to data released today. There were 6,540 new home loans approved nationwide worth $1.38 bln. That maintains the volumes growth at +16% year-on-year and the value growth at +31%. Nuts. That means the year started out high and we never saw a seasonal dip in the middle as we usually do. As the main selling season is about to kick off, we will be starting at a high level.
AUSSIE DATA POINTS
There were two minor items of data out of Australia that you might find interesting. Firstly, the trade price indexes were out today and that showed that import prices rose +3.5% while their export prices fell -5.0% year-on-year. A bit corrosive for them. Secondly. Birth rate data out today for Australia shows a 1.8/woman rate, the lowest rate in 2001 and a rate that has been declining since 2008. It seems that inner city living has a lot to do with that as these areas have the lowest birth rate.
CHINA'S FOOD WILL GO FRESH AND ONLINE
Rabobank is claiming that urbanisation and a wealthier population will lift Chinese per capita consumption of fresh food by +17% in the next 10 years. Online sales of fresh food are expected to jump above 50% annually in the next few years to be worth almost NZ$500 bln by 2025, the study said. Imported food will account for 13% of the total online fresh food sales, it said. These are trends Keith Woodford has been reporting here for the past year. You do hope NZ food processors are listening.
WHOLESALE RATES UP
The 90-day bank bill rate jumped today by +4 bps again to 2.94%. Swap rates also rose +2 and +3 bps for terms 1 to ten years.
NZ DOLLAR DOWN
Today our dollar was buffeted by the Fed and the RBNZ today (mainly by the Fed). We fell with them on their non-news. It is now at 66.8 USc, at 93.9 AUc and 61.1 euro cents. The TWI-5 is now at 72.1 however. Check our real-time charts here.
You can now see an animation of this chart. Click on it, or click here.