A review of things you need to know before you go home on Monday; some minor rate cuts, China slips, Japan and Australia expand, huge apartment surge in Australia, swaps and NZD hold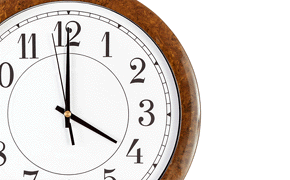 Here are the key things you need to know before you leave work today.
(Updated with note about online bond processing for renters and landlords.)
TODAY'S MORTGAGE RATE CHANGES
HSBC has simplified its home loan rates by pushing its 'specials' back into its main Premier rates. But it also raised its 2 year 4.25% special back to 4.49%.
TODAY'S DEPOSIT RATE CHANGES
TSB Bank has reduced call rates today, and BNZ reduced some term deposits rates.
SLIPPAGE
China's Markit/Caixin PMI, the one of medium-sized companies, confirmed the official version that their factory sector is still contracting. But the Caixin version came in better-than-expected, and this gave a small boost the Aussie dollar.
HOLDING
China's factories may be contracting but - believe it or not - Australia's are expanding. Minor, it is true, but it is a big turnaround from a year ago. Still, perhaps the best you can say about this is that it suggests 'stability' rather than significant 'expansion'. Japan's factories are expanding at their fastest rate in a year.
HOUSES TO BE MINORITY?
Almost half of all building consents for 'dwellings' in Australia in September were not for houses. The apartment consent levels are huge and still growing very fast, +6.1% over August, +53% above September 2014.
ANOTHER PEER-TO-PEER PLATFORM
John Bolton's Squirrel Money went live today with what he claims is 'first real P2P lending service'. He follows Harmoney (which has grown far quicker in its personal loan lending than with [its still fast growing] investor support, and consequently relies on substantial wholesale funding).
FINALLY ONLINE
The Government's online bond payment system went live today and should make renting a property quicker and easier. The Tenancy Bond Service will no longer require cheques and forms to be sent by post. The new system is touted to be simple, safe and secure, and will enable the 400,000 bond transactions processed each year to now be done online and a lot more efficiently.
WHOLESALE RATES HOLDS
After Friday's sharp jump in rates, today interest rate markets took a complete breather (or else they are still recovering from the RWC party). There are no swap rate changes to report and the 90-day bank bill rate eased by just -1 bps today to 2.95%. However it is noticeable that the higher rates have essentially held.
NZ DOLLAR HOLDS
Today our dollar sagged a bit today in the early sessions but has recovered all that easing. It is now at 67.8 USc, at 94.9 AUc and 61.5 euro cents. The TWI-5 is now at 72.9. Check our real-time charts here.
You can now see an animation of this chart. Click on it, or click here.