A review of things you need to know before you go home on Friday; Westpac tweaks rates, credit card balance growth slows, more concrete poured, bad habits return, swaps slip, NZD rises strongly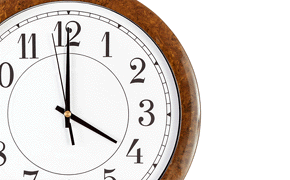 Here are the key things you need to know before you leave work today.
TODAY'S MORTGAGE RATE CHANGES
Westpac today reduced its 2 year 'special' to 4.35%, matching BNZ and TSB Bank. They also increased their 3 year 'special' from 4.49% to 4.65%. Details here. That just leaves ASB at 4.49% for 3 years.
TODAY'S DEPOSIT RATE CHANGES
BNZ have cut -10 bps off their bonus saver account rate today, with the new potential rate now 3.30%.
MAXED OUT?
Credit card holders are not growing their balances at the rate they were recently. The year-on-year growth to October was only +2.8% and that is the slowest in four years. It is down from growth of +6.2% pa in June.
TRACKING THE SPREAD
The latest ready-mix concrete data from Statistics NZ reveals how fast the development on Auckland's outskirts is proceeding. It also puts the Wellington and Christchurch activity.
BAD HABITS RETURN
In the year to March 2015, we had a negative savings ratio. Household income was $134.4 billion (up +0.8%), while household spending was $135.3 billion (up +3.3%), Statistics New Zealand said today. Household saving was negative, at -$0.9 billion. Saving for the household sector has been declining since its 2012 peak. The increase in household spending was driven by spending on housing, household utilities, transport, and restaurants and hotel services. The good habits forced on us by the GFC in 2008/09 have now evaporated and we are back to the 'same old habits' households showed in the period 1999-2007.
THE WAREHOUSE TRIMS DIVIDENDS TO SUPPORT FINANCIAL SERVICES PUSH
The Warehouse is reducing its dividend payouts in a move to help fund its financial services business. The retailer is paying out 93.7% of adjusted net profit after tax in dividends this year, or 16 cents per share. However, it's to start paying out between 75% and 85% of adjusted net profit after tax to exclude its loss making financial services business, where future profits will be reinvested to support growth.
VOTE IN THE FLAG REFERENDUM
It's a once-in-a-lifetime opportunity.
WHOLESALE RATES SLIP
Local wholesale swap rates fell marginally today following the Wall Street trend overnight, up by -1 and -2 bps across the curve. The 90 day bank bill rate was also down by -1 bp to 2.87%.
NZ DOLLAR RISES AGAIN
Our currency rose marginally again today although it has had a spurt in the past new minutes. It is now at 66 USc, at 91.3 AUc and 61.2 euro cents. The TWI-5 is now back at 71.3. Check our real-time charts here.
You can now see an animation of this chart. Click on it, or click here.