Andrew Little promotes key Auckland MPs Phil Twyford and Jacinda Ardern in shadow cabinet reshuffle; Davis, Nash and Salesa also bumped up; Cunliffe, Goff and Mallard demoted and out of shadow cabinet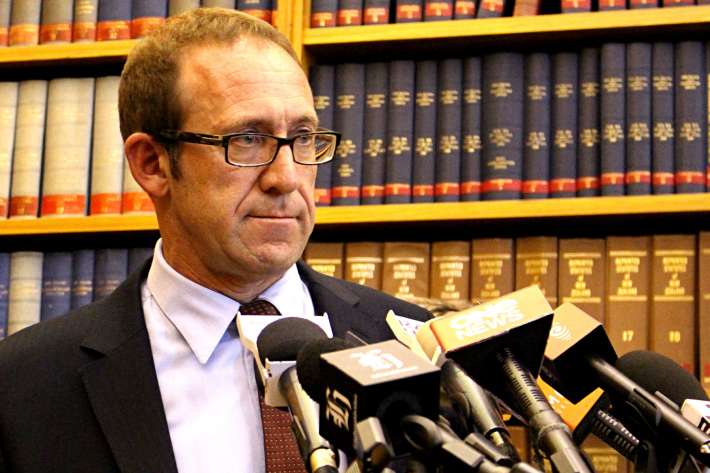 By Bernard Hickey
Labour Leader Andrew Little has reshuffled his shadow cabinet into the line-up he says he plans to take into the 2017 election to win Government.
Little elevated Auckland's Phil Twyford and Jacinda Ardern in the lineup, giving them the Auckland Issues portfolios. He also elevated Manukau MP Jenny Salesa into his shadow cabinet from the bottom of the previous list. Twyford rose from 5th to 4th in the list, while Jacinda Ardern, who has risen in the preferred Prime Minister polls in recent months, was lifted from 9th to fifth.
Twyford kept his housing portfolio, but was also given the Auckland Issues portfolio previously held by Phil Goff, who is standing in next year's election for Auckland Mayor. Ardern keeps her Justice, Children, Small Business and arts portfolios, but is also given the role of Associate Auckland issues. Goff moved down from 13th to last on the list.
Little said the changes reflected the talents of Twyford and Ardern and the importance of addressing Auckland's issues of housing supply and affordability.
"We wanted to make sure Auckland was strongly represented in that front bench, but it also reflects the hard work they've both been doing -- Phil on housing and Jacinda on children and justice issues," he said.
Those demoted in the reshuffle included former leader David Cunliffe, Nanaia Mahuta, Carmel Sepuloni and Goff.
Cunliffe's position was dropped from 17th to 23rd and he loses the regional development portfolio to David Clark, who was also elevated from 10th to 9th on the list. Little said however that Cunliffe would be the under-secretary for superannuation issues and work with Little on Labour's pension policies. Little described the pension role as an "expression of confidence in him."
Trevor Mallard, a former Labour cabinet minister, was relegated from 18th to 20th on the list, although Little made clear he expected Mallard would be appointed Speaker in a Labour Government, while fellow long-serving MP Ruth Dyson would be deputy speaker.
One surprise elevation in the list was former interim leader David Parker, who rose from 15th to 11th and was given the Environment and Water portfolios, although he did lose trade and export growth to David Clark. Sue Moroney was elevated from 22nd to 18th and given the Transport portfolio.
Other movers included Kelvin Davis, who was lifted from 8th to 7th and given Maori Development, which had previously been held by Nanaia Mahuta. She dropped from fourth to 12th on the list.
Christchurch MP Megan Woods moved up from 13th to 10th. She will cover Climate Change and Associate Trade and Export growth.
Here is the full list.
(Updated with more detail, links)