A review of things you need to know before you go home on Thursday; OCR cut by -25 bps but not all banks pass it all on, Fonterra bets on China, REINZ data mixed, National tops poll, NZD jumps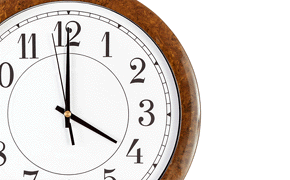 Here are the key things you need to know before you leave work today.
TODAY'S MORTGAGE RATE CHANGES
As at 4pm, ANZ, BNZ, Kiwibank and Westpac have all announced cuts to their floating rates. Notably, Westpac did not pass all of the 25 bps OCR cut on to its clients. BNZ also withheld some from its TotalMoney customers. There seems little pressure on those banks that keep some of the policy rate reductions for its shareholders, which must annoy the Reserve Bank. (Update: just as we publish, ASB has also announced their reduction. They are passing on the full 0.25%, taking their floating rate down to 5.75%.)
TODAY'S DEPOSIT RATE CHANGES
Apart from a change lower from Liberty Finance, there were no other changes today here yet, but expect term deposit rates to fall soon. A 25 bps cut of shorter term rates will make returns seem very meager. The Cooperative Bank is promoting that they are holding their 3.70% for a 6 month TD "for new bank funds".
BETTING ON CHINA
Fonterra today reviewed its payout forecast and decided to leave it unchanged at $4.60/kgMS, plus a 45-55c dividend indication. It did this despite recent soft auction results because it thinks demand for its products from China will rise along with prices early in 2016.
REAL ESTATE SEPARATIONS
REINZ data out today for November shows prices stable compared with October and only +0.8% above those for November 2014. In Auckland it is a different story with prices up +14% year-on-year. In the region that includes Hamilton and Tauranga, the rise is +9%. It is a different story for sales volumes however. Nationally, the numbers sold are up 8.5% but in Auckland they are down -14.6%. In the Waikato/BOP the rise is a spectacular +38% year-on-year.
BUBBLING ALONG
The tourist accommodation industry continued its growth in October, although the pace is slowing somewhat. National guest nights were +2.9% higher than in October 2014, Statistics New Zealand said today. Most of the rise in October was due to international guest nights in the South Island, supported by domestic guest nights in the North Island, they said. Overall occupancy rates continue their climb.
RETAIL LAGS
Retail spending using electronic cards was $4.9 bln in November 2015, up +3.7% from November 2014, Statistics New Zealand said today. Overall, card spending was +4.5% year-on-year. Card spending across the six retail sectors was mixed in November, with four up and two down. Hospitality had the largest rise, while durables fell the most.
NATIONAL RIDES HIGH
During December support for National was unchanged at 49% still well ahead of a potential Labour/Greens alliance 41.5% (unchanged) according to the latest Roy Morgan New Zealand Poll. Of the three Parliamentary Opposition parties - Labour's support is now at 28.5% (down 1%), Greens 13% (up 1%), NZ First was unchanged at 6%.
RBNZ SAYS El NINO COULD CUT UP TO 0.8% OFF GDP
The Reserve Bank says empirical analysis suggests an El Niño of the current intensity could cut between 0.3% and 0.8% from New Zealand's Gross Domestic Product. Full detail is here in an article entitled El Niño and its impact on the New Zealand economy.
VISA CHECKOUT LAUNCHES IN NZ
Visa has launched digital payment service Visa Checkout in New Zealand, which is designed to remove barriers to online transactions that "often prevent people from completing a purchase due to excessive form filling," Visa says. HOYTS, Flight Centre, Event Cinemas and the Movember Foundation are the first NZ merchants to offer Visa Checkout, with The Warehouse Group to follow next year. ASB, BNZ, Kiwibank and Warehouse Money are all participating, Visa says.
BETTER THAN EXPECTED
Australia's unemployment rate unexpectedly dropped to a 19-month low of 5.8% in November, beating economist expectations by a wide margin, despite a big jump in the number of people looking for work. This was an improvement from October's 5.9% rate. Most observers had expected a 6% jobless rate. New Zealand's unemployment rate was 6% in September, and the December data is due out on February 3, 2016.
WHOLESALE RATES HOLD
Local wholesale swap rates have held at the short end, and fallen -2 bps at the long end today. The 90 day bank bill rate has fallen 7 bps to 2.75%. That prices in no rate cut at the next review in January.
NZ DOLLAR JUMPS
Graeme Wheeler may have cut the OCR to help drive down the exchange rate (to bump up inflation), but the markets did not buy this scenario. In fact, the Kiwi is now at 67.4 USc, 1c higher than at this time yesterday. It is also higher against the Aussie at 92.3 AUc, and ditto for the euro at 61.2 euro cents. The TWI-5 is now at 72.3. Check our real-time charts here.
You can now see an animation of this chart. Click on it, or click here.
And don't forget to make history and vote in the Flag Referendum.