A review of things you need to know before you go home on Friday; Westpac cuts TD rates, factories buoyant, food cheaper, currency traders drop the NZD, swap rates jump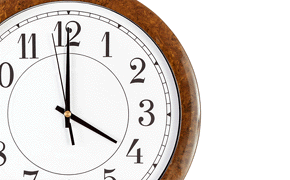 Here are the key things you need to know before you leave work today.
TODAY'S MORTGAGE RATE CHANGES
The Cooperative Bank is the only second-tier bank to have moved lower - to a competitive 5.70%. Actually they did that yesterday as one of the earliest movers and we missed it in our reporting. Sorry Coop. The Police Credit Union also cut their floating rate by -25 bps.
TODAY'S DEPOSIT RATE CHANGES
Westpac cut most of its term deposit rates, although most of the reductions are much less than -0.25%.
DOESN'T COMPUTE
Dairy prices fell another US$50/tonne in the latest USDA survey of Oceania pricing. This survey came before yesterday's rise in the NZD. A combination of falling US dollar prices and a rising NZD will be trouble for Fonterra who held their payout estimate unchanged yesterday. They may rue that position.
GOING GANGBUSTERS
Factory sales are surging according to the latest BNZ-BusinessNZ PMI. That is on the back of strong levels of new orders. And hiring is rising. All these are very positive signs for New Zealand's manufacturing sector.
FOOD PRICES FALL
Food is getting cheaper, led by fast-falling grocery prices. Grocery prices decreased -3.2% over the year, led by lower prices for dairy products, breads, and cereal. Grocery food prices are at their lowest level since 2010, having peaked in early 2012. Sugar prices are lower, but prices for fruit and vegetables are higher. The price signals are not helpful to encourage healthy eating.
CONSUMERS RESTRAIN THEMSELVES
Consumer sentiment eased in the latest ANZ-Roy Morgan survey, but remains well above its recent lows. Current expectations held firm, while future expectations waned. "Softer future expectations suggest consumers aren't getting ahead of themselves just yet. To a degree this is encouraging; borrow-and-spend style growth can only take us so far – you have to pay it back", said ANZ. Reasonable consumer confidence levels and the same for business sentiment, signals respectable but not stellar growth over the months ahead.
HEARTLAND BANK PROFIT ON TRACK, STILL KEEN ON ACQUISITIONS
Heartland Bank is confident of meeting its June 2016 year forecast of $51 million to $55 million net profit after tax, managing director Jeff Greenslade said. Speaking at Heartland's annual shareholders' meeting, Greenslade noted, however, that the forecast doesn't allow for any impact arising from Heartland's proposed capital management initiatives. Greenslade also said acquisitions remain part of Heartland's growth strategy. Of particular interest is the consumer market, especially "anything that offers compelling distribution capability or innovative technology." In terms of Heartland's interest in acquiring Motor Trade Finance, Greenslade said "there are a number of long term matters that need to be understood and addressed in relation to MTF's business and there is currently no certainty as to whether any acquisition will proceed."
ONLY FIVE WINNERS
Today's September 2035 Government inflation linked tender returned an average yield 2.50%, ironically the same as the OCR. But linkers pay that plus inflation. There was a solid coverage ratio today but we continue to see only a small number of successful bids.
FX TRADERS LOOK ELSEWHERE
Less than $100 bln of NZD currency swap contracts were traded in November, the lowest level since October 2004 ! Trading via forwards and at spot were relatively normal; it was just the NZD swaps that are out of favour.
HEALTHY REVENUE GROWTH
The total taxes extracted by local authorities continues to grow at a fast pace - +6.7% pa in the September 2015 quarter - and reaching NZ$1.456 bln in those 90 days, $5.583 bln in the year. This is not the same as rates-per-property, this is total revenues councils collect from all Rates plus their 'regulatory income" (mainly fines).
AUSSIES BORROW LESS
Consumer borrowing for personal loans is falling quite fast in Australia, according to data released today.
WHOLESALE RATES RISE
Local wholesale swap rates have risen today firmly, with a steepening bias. The two year swap is up +4 bps, the five year is up +5 bps and the ten year is up +6 bps. If these swaps move higher like this again, that could shift the pricing for fixed rate mortgages. The 90 day bank bill rate has fallen another -1 bp to 2.74%.
NZ DOLLAR HOLDS
Yesterday's rise got embedded today. The Kiwi is still at 67.4 USc. It has pushed higher again against the Aussie to 92.9 AUc. Against the euro it is at 61.6 euro cents. The TWI-5 is now at 72.6. Check our real-time charts here.
You can now see an animation of this chart. Click on it, or click here.