A review of things you need to know before you go home on Tuesday; China hints at more stimulus, 4 more Fed hikes tipped, Maui pipeline sold, Commerce Commission in action, NZ dollar steady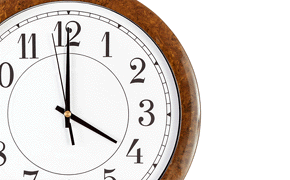 Here are the key things you need to know before you leave work today. This is our last What happened today for 2015. We'll have our final 90 at 9 for 2015 tomorrow morning (Wednesday). David Chaston will have regular holiday briefing reports over the holiday season. Merry Christmas and Happy New Year to all interest.co.nz readers.
TODAY'S MORTGAGE RATE CHANGES

 NZ Home Loans has increased its three, four and five year home loan interest rates by 26, 66, and 16 basis points, respectively, to 4.75%, 5.15% and 5.25%. It has also cut its floating home loan rate by 25 basis points to 5.74%. See all banks' carded, or advertised, home loan rates here.
TODAY'S DEPOSIT RATE CHANGES
FE Investments has cut its one-year rate by 50 basis points to 5.50%. NZCU Baywide cut its three month rate by 15 basis points to 3.25%, and its online saver call rate by 50 basis points to 3.20% 
See all all carded, or advertised term deposit rates for one month to nine months here. And see all carded, or advertised, term deposit rates from one to five years here.
CHINESE GOVERNMENT HINTS AT MORE STIMULUS
China's leaders have signaled further initiatives to support economic growth, Bloomberg reports, including widening the fiscal deficit and stimulating the housing market to limit their economy's slowdown. Monetary policy must be more "flexible" and fiscal policy more "forceful" to create "appropriate monetary conditions for structural reforms."
FOUR FED HIKES TIPPED FOR 2016
US Federal Reserve Bank of Atlanta President Dennis Lockhart says the Fed's commitment to "gradual" interest rate tightening suggests interest rates could be raised at every other Federal Open Market Committee meeting next year, Bloomberg reports, which would be four hikes in total in 2016. Lockhart notes the actual pace of rate hikes is dependent on economic data. The Fed last week raised the Federal Funds Rate for the first time since 2006 by a quarter of a percentage point to 0.25% to 0.50%.
MAUI GAS PIPELINE BOUGHT BY FIRST STATE INVESTMENTS
The 83.75% Shell owned Māui Mining Companies have sold the Māui natural gas pipeline, which transports about 78% of all natural gas produced in New Zealand, to infrastructure funds managed by Australia's First State Investments for NZ$335 million. The Māui pipeline has been in operation for more than 35 years having been built to deliver gas from the Māui natural gas field in the 1970s. The pipeline has transported gas from multiple gas fields since an open access regime was established in 2005. The sale is conditional on regulatory approvals being obtained by First State Investments with the parties hoping to finalise the deal by the middle of 2016. 
COMMERCE COMMISSION SPRINGS INTO ACTION
It must be almost Christmas because a flurry of Commerce Commission press releases have hit my email inbox. Today's batch includes news the regulator has accepted an enforceable undertaking from mobile trader Sales Concepts Limited, which is apparently likely to have breached the Fair Trading Act including by promising pre-Christmas delivery of goods sold through its Christmas deal. The Auckland-based mobile trader sells electronic goods including phones, tablets and speakers. Its Christmas deal promotion involved the sale of bundles of electronic goods for between $599 and $1,599, with customers paying for them by weekly instalments of between $20 and $50. Door-to-door sales were made in Auckland, Whangarei, Hamilton, Napier, Whanganui and Wellington.
The Commerce Commission says Sales Concepts has promised to stop a range of potentially unlawful selling practices, and contact customers who purchased the Christmas deal to offer them the option of a full refund. Customers who can't be contacted will receive a full refund.
LIVESTOCK COMPANIES FINED ALMOST $3.2M FOR PRICE FIXING
The Commerce Commission also brings news that PGG Wrightson and Rural Livestock have been fined $2.7 million and $475,000 respectively in the High Court for price fixing in connection with the introduction of National Animal Identification Tracing Act. PGG Wrightson has also agreed to pay $50,000 towards the Commission's investigation costs. The fines come after a investigation following a complaint from a Northland farmer in 2012. The investigation found that members of the New Zealand Stock and Station Agents Association, including PGG Wrightson and Rural Livestock, entered into three anti-competitive agreements to set fees. Here's PGG Wrightson's statement.
The Commission says it filed court proceedings in August 2015 making similar allegations against Elders New Zealand and five individuals, which remain before the courts. The Commission also considers other livestock companies and the industry association are likely to have breached the Commerce Act. The Commission has therefore issued warnings to: Allied Farmers Limited, Peter Walsh & Associates Limited, CRT Livestock Limited, L.I Redshaw Limited, Central Livestock Limited, Hazlett Rural Livestock Limited, Southstock Limited, and the New Zealand Stock and Station Agents' Association. 
AUCKLAND COUNCIL IN COMMUNITY HOUSING DEAL
Auckland Council has named The Selwyn Foundation as its community housing partner for its portfolio of homes for older Aucklanders. Deputy Mayor Penny Hulse says the Council has made a promise to maintain the current number of homes and the current level of service, but hopes the relationship with Selwyn will help grow the number and improve the quality of homes.
WHOLESALE INTEREST RATES
The 90-day bank bill rate is up two basis points from yesterday at 2.75%.
NZ DOLLAR SLIGHTLY STRONGER
The New Zealand dollar has strengthen a little over the day against the greenback. It was recently at US67.8 cents, up from US67.7c this morning. It was slightly weaker against the Australian dollar at AU94.21c, and the TWI-5 was at 73.2, up from 73.1 this morning. Check our real-time charts here.
You can now see an animation of this chart. Click on it, or click here.