A review of things you need to know before you go home on Wednesday; ASB posts record profit, CERA talks itself up, card spending stays high, Aussies confident, swaps rise, NZD volatile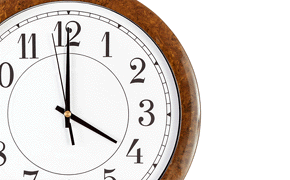 Here are the key things you need to know before you leave work today.
TODAY'S MORTGAGE RATE CHANGES
No mortgage rate changes today. But we are expecting some.
TODAY'S DEPOSIT RATE CHANGES
Westpac has cut rates for both its 1 month term deposit and online savings accounts by 25 basis points.
BREAK FEES BOOST BANK PROFIT
ASB has posted a 7% rise in interim profit to a fresh record high, with income boosted by customers paying fees to break fixed-term mortgage contracts in a falling interest rate environment. ASB's net profit after tax rose $30 million, or 7%, to $474 mln in the six months to December 2015 from $444 mln in the six months to December 31, 2014. The bank grew home loans by 8%, which was in line with the market, to $45.662 bln, and business and rural lending by 14%, above the market, to $21.310 bln.
POST QUAKE PR BLOWOUT
The Labour Party is pulling up the Canterbury Earthquake Recovery Authority (CERA) for having a public relations spending "blowout", despite the fact it's meant to be winding down. Labour's Canterbury Spokesperson Megan Woods says, "CERA is meant to be closing up shop soon, but in the last financial year they had a 37% increase in the amount spent on public relation campaigns. CERA now employs a whopping 19 communications staff – that's compared to just 11 by the Ministry of Education and 7 by the Ministry of Health.
SPENDING SURPRISE
Retail spending using electronic cards was +5.2% higher in January 2016 than the same month a year ago. However, the intriguing bit was the revisions to prior data. Sales of durable good sales have apparently been understated previously by about 4% in both November and December. After adjusting for this, spending on durable goods was really very healthy in Q4-2015, and this may show up in a surprisingly stronger Q4 GDP result.
A BIG WOOL PRIZE
A new PGP partnership between MPI and the NZ Merino Company has agreed to spend $22 mln developing new opportunities that are targeting $335 mln in revenues within nine years
MORE CONFIDENT
Following the surprisingly strong rise in Australian business confidence we reported recently, today Westpac said their consumer confidence survey is equally positive. Consumer confidence in Australia surged +4.2% to a score of 101.3.
WHOLESALE RATES
NZ swap rates were +2 bps higher across the 2-10s curve today, bucking the broadly lower trend globally. The 90-day bank bill rate is unchanged at 2.64%.
NZ DOLLAR VOLATILE
NZD/USD reached a low of 0.6560 in the early hours of the morning before climbing 1c to a high of 0.6665. The moves higher were halted this afternoon as Australia and Asia markets opened and stocks began to fall in response to what happened overnight on Wall Street and in Europe. Asian markets continue to be sold down and Japan's Nikkei index is down a further -2.5%. The NZD is currently down across all the majors in this afternoon's session, with the biggest falls being against the Euro and Yen (-1%). The NZD is currently at 66.2 USc, 94 AUc and the TWI-5 is now at 70.9. Check our real-time charts here.
You can now see an animation of this chart. Click on it, or click here.