A review of things you need to know before you go home on Wednesday; Obama to visit NZ, consumer spending strong, mortgage approvals strong, flatter swap rates, lower NZD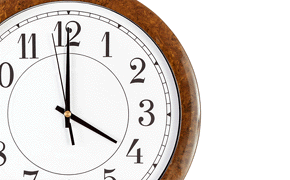 Here are the key things you need to know before you leave work today.
TODAY'S MORTGAGE RATE CHANGES
There have been no changes today.
TODAY'S DEPOSIT RATE CHANGES
There have been no changes today.
OBAMA TO VISIT NZ
The Trans Tasman Political Alert has revealed a top FBI official has been in talks at the Beehive today, and is believed to be laying the ground work for a visit to NZ by President Barack Obama. Dates may be April or June
MORE LOCAL STRENGTH
Consumers are showing no signs of holding out for deflation - that is, lower prices in the future. Retail spending using electronic cards was $4.6 bln in February 2016, up +9.3% from February 2015, Statistics New Zealand reported today. The largest increases were from the consumables and hospitality industries. But this year, February had 29 days so that will skew the gain. But properly seasonally adjusted, the rise was still high, a very respectable +5.8% year-on-year.
MORE, BIGGER MORTGAGES APPROVED
7,096 new housing loans were approved last week, the highest March week total since 2014. The value approved of $1.68 bln was an all-time record, as was the average approval at $236,600.
RISING AUCTION ACTIVITY
Auction action is picking up again in Auckland. Barfoots auction success has been over two thirds.
REGIONAL GROWTH ENGINES
Statistics NZ today released regional GDP data for the March 2015 year. Auckland's GDP increased +6.9%, Canterbury's +7.3% and Wellington's +3.7%. The national nominal increase was +3.7%.
ANZ NZ EYES 2 BOND ISSUES
ANZ NZ is planning two bond issues, with the bank seeking to borrow a minimum of $200 million. The offers of unsecured, unsubordinated bonds to both Institutional and retail investors will be an issue of up to $100 million in floating rate three-year bonds, and up to $100 million of five-year fixed rate bonds. ANZ says it'll have the ability to accept unlimited oversubscriptions. Full details of the offers are likely to be released tomorrow (March 10).
FLATTER WHOLESALE RATES
There has been a noticeable flattening trend in swap rates today with the short end up +1 bp and the long end down -3 bps. The 2-10 curve is now just 66 bps. NZ swap rates are here. The 90-day bank bill rate is unchanged at 2.56%.
MORE NZ DOLLAR SLIPPAGE
The Kiwi dollar has retreated just a little further today. It is now at 67.4 USc, at 90.9 AUc and 61.4 euro cents. The TWI-5 is at 71.7. Check our real-time charts here.
You can now see an animation of this chart. Click on it, or click here.