A review of things you need to know before you go home on Wednesday; Fonterra to pay early dividends, mortgage approval volumes strong, Labour's big ideas, Southern Response kicks can down road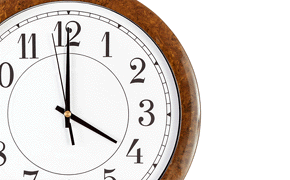 Here are the key things you need to know before you leave work today.
TODAY'S MORTGAGE RATE CHANGES
There were fixed-rate cuts from both Westpac and the Co-operative Bank today. Full detail is here.
TODAY'S DEPOSIT RATE CHANGES
The Co-operative Bank and SBS Bank cut a range of rates. The Co-operative Bank cut six, nine, 12 and 18 month rates, plus two three and four year rates by between five and 15 basis points. And SBS six month, 18 month, two and three year rates by 10 basis points. 
See all advertised, or carded, term deposit rates for one to nine months here, and see all term deposit rates for one to five years here.
FONTERRA TO PAY EARLY DIVIDENDS
Fonterra issued its interim results, saying it's paying an interim dividend of 20c a share and is forecasting a full-year dividend of 40c, which it''ll pay out earlier than normal to help farmers in a difficult season. This means that, with the current forecast milk price of $3.90 per kilogram of milk solids, farmers will get a total payout of $4.30 this season. The 20c dividend will be paid next month and the current plan is to pay two more 10c stages of dividend in May and August - compared with the usual policy of paying the second half dividend in October.
Despite the slumping global dairy prices, Fonterra lifted its after tax profit for the half year by 123% to $409 million - as a result of putting more available milk into higher value products. There's more here from Bernard Hickey on Fonterra's media briefing, and here's Keith Woodford's take on the results.
MORTGAGE APPROVALS STILL STRONG
Mortgage approvals are still running strong, according to the Reserve Bank's weekly data. The volume of approvals for the week ended March 18 came in at 7,253, which is the highest since the week ended December 18 last year. At $1.662 billion, the value of approvals was also high, but behind the $1.679 billion of the week to March 4.
LABOUR'S 10 BIG IDEAS
The Labour Party has published the 10 big ideas to emerge from its Future of Work Commission consultation. The party's Future of Work Commission chairman Grant Robertson says these will help shape Labour's policy development. They are;
​1. Building digital equality – through ensuring Kiwis can access technology regardless of where they live or how wealthy they are.
2. Accelerating technology in business – through developing new models of capital raising and investing in research and development.
3. Developing Business Clusters – by creating regional partnerships of business, councils, research organisations and iwi to get the best out of local and emerging industries.
4. Building wealth from the ground up – by encouraging new models of business, including entrepreneurship and cooperatives to create a more sustainable economy.
5. Establishing a just transition – through creating a social partnership model and strong and flexible social and re-training programmes.
6. Ensuring greater income security – through investigation of new models of income security for New Zealand, including considering a limited trial of a universal basic income-type system in a town or region.
7. Reforming the transition between education, training and work – through comprehensive reform of career guidance and creating a school leavers' toolkit to prepare them for the practical requirements of work.
8. Labour's Working Futures Plan – in which all New Zealanders receive three free years of post-school education, phased in from 2019.
9. Partnering with Maori in a post-Treaty settlement era – through the Government facilitating strategic partnerships between iwi, business, and third parties to develop the Maori economy.
10. Establishing a Pasifika working futures plan – by working with the community to focus on the transition between education and work and identifying and eliminating the barriers to entrepreneurship.
SOUTHERN RESPONSE EXTENDS CHCH QUAKE DEADLINE FOR SOME SETTLEMENTS
Southern Response has extended the time it believes it will take to settle most (not all) remaining Canterbury earthquake claims to the end of 2018. This is 24 months later than expected two years ago. A Treasury report released to the Labour Party under the Official Information Act reveals Southern Response plans to pay more attention to "customer engagement" as there's a high level of "distrust" among its customers. Treasury is concerned customers' reluctance to agree to repair plans is slowing down the claims settlement process. Southern Response is consequently planning to take a new approach to reviewing property damage, which will see the project managers it hires work alongside both structural and geotechnical engineers during site visits.
AUCKLAND COUNCIL RETAIL BONDS TO PAY 3.04%
Auckland Council will pay 3.04% per annum on a four-year retail bond. The council closed its offer today raising $250 million. The 3.04% interest rate reflects a margin of 60 basis points over the four-year swap rate. The offer settles on March 30, with the bonds expected to be quoted on the NZX Debt Market from March 31. Auckland Council Treasurer John Bishop said; "We are very happy with the outcome and would like to thank investors for their continued support of Auckland Council."
WHOLESALE RATES RISE
There was a sharp steepening of the local swap curve as long-end rates rose between four and six basis points. Overnight we saw global bond yields fall as fixed income investors piled into German and US government bonds, although the yield on the latter recovered to close basically unchanged on the day. Locally there was a sharp steepening of the swap curve with 10-year swap rates now at 3.10%.
NZ Government, local government and corporate bond yields with maturities in the short to medium term have seen the biggest increases today. Some of the largest yield declines have been seen in the retail market and mainly in unrated infrastructure securities and some of the listed power companies. The 90-day bank bill rate was up one basis point to 2.34%.
NZ DOLLAR CONTINUES DOWNWARD TREND
The NZ dollar continued its recent downward trend against the majors, except the British pound which has its own issues to deal with. The Brexit movement is likely to gain more momentum after last evenings bombings in Brussels. There was a definite flight to safety immediately after news broke of the bombings but the currency markets appear to have remained reasonably calm.
Over our lunchtime period we saw a reversal in fortunes in the NZ dollar against the greenback as the Kiwi climbed back to levels seen in the wee small hours of this morning NZ time. However this run higher has been short lived and the NZ dollar is settling back into trading around US67.4 cents. The Kiwi's at AU88.60c, and the TWI's at 71.07.
Check our real-time charts here.
You can now see an animation of this chart. Click on it, or click here.