A review of things you need to know before you go home on Thursday; businesses confident, tourism humming, housing debt rises fast, bank accounts full, tax & benefit changes, swap rates at record lows, NZD holds high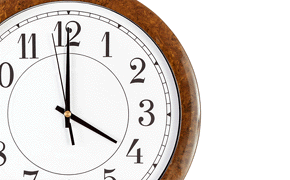 Here are the key things you need to know before you leave work today.
TODAY'S MORTGAGE RATE CHANGES
There are no rate changes to report yet, but read the swap rate section below; wholesale rates are now at record lows. At some point one bank will break ranks with enticingly lower fixed rates. Credit spreads are falling too, although they are not anywhere near historic lows.
TODAY'S DEPOSIT RATE CHANGES
There are no changes to report today.
'WE'RE OK, BUT ARE YOU?'
The headline for today's business confidence survey shows a sharp drop. But it is not all it seems. Firms are optimistic about prospects for their own business and this is a far more important signal for economic direction. Solid growth still beckons says ANZ. Inflation expectations are unchanged at 1.4% and pricing intentions didn't budge. Analysts had expected to see evidence of falling inflation expectations, but that was not the case. (Australian business confidence rose as well.)
TOURISM HUMMING
The 2015-2016 summer season was the busiest ever with a record number of travelers entering and leaving the country. Almost 3.4 mln passengers passed through our international airports in the December - February period, an increase of around 10% over the same period a year ago. Seizures of illicit material at the border also rose sharply.
WHERE THE RETAIL ACTION IS
Total online retail spending in New Zealand in February was up +14% compared to the same month a year ago, helped along by an extra day for the 2016 leap year. Removing the leap year effect, the growth rate drops to approximately +10%. This is slightly slower than the growth trend we've seen in recent months, but still a solid performance.
HOME BUYERS FILL THEIR BOOTS
The rate of growth of business debt from banks slowed a tiny bit in February, although it remains high. Rural debt grew +8.4% year-on-year in February although that rate is down from +9.2% six months ago. Business debt actually fell in dollar terms although it is up +6.9% year-on-year. But housing debt growth is picking up faster. It was up +7.9% year-on-year in February, the fastest pace since July 2008 (and you will recall what happened back then). We now owe financial institutions $214 bln for housing loans, a new record.
FLUSH BANK ACCOUNTS
Total household deposits are still growing fast. They were up +10.3% in February from the same month a year ago to $152 bln. (If you include commercial bank balances, but exclude non-residents, there is now $194 bln in NZ bank accounts.)
TAX & BENEFIT CHANGES
A raft of tax and benefit changes will come into force tomorrow. They include: Benefit rates for 100,000 families will rise by $25 a week after tax: Working for Families will increase for low income working families by up to $12.50 a week, and $24.50 for very low income working families: Paid parental leave will increase by a further two weeks to 18 weeks, and will be extended to more workers and primary caregivers: Childcare assistance for 40,000 low-income families will increase, reducing barriers to moving off welfare and into work: ACC levies will fall by $232 million, with a further $218 million reduction on 1 July. In total, annual levies have been cut by $2 billion since 2008: New Zealand Superannuation will increase by +2.7%. It is up +34% since 2008, compared to inflation of +11%: The adult minimum wage will rise from $14.75 an hour to $15.25 an hour, a +3.4% increase.
NEW LANDLORD
The ownership and management of about 2,800 Housing NZ properties in Auckland's Tāmaki neighborhood have been formally transferred to the Tāmaki Regeneration Company (TRC), which is jointly owned by the Crown and Auckland Council.
SHARP FALL IN AUSSIE HOUSE SALES
There has been a sharp fall in the number of new homes sold across Australia in February. A report by the Housing Industry Association showed a -5.3% decline in sales during the month. The figure was affected by a -10.6% plunge in new apartment sales and a -3.9% fall in detached house sales.
WHOLESALE RATES AT HISTORIC LOWS
Local wholesale swap rates fell again today by -2 and -3 bps across the whole curve. That means that every term is now at a record low. NZ swap rates are here. The 90-day bank bill rate is unchanged at 2.34%.
NZ DOLLAR HOLDS
Currency markets love the Kiwi dollar. It rose overnight, rose further today although it has slipped back a touch this afternoon, but is settling where it opened this morning. The Kiwi is now at 69.1 USc, at 90.2 AUc and 61 euro cents. The TWI-5 is up to 72.3. Check our real-time charts here.
You can now see an animation of this chart. Click on it, or click here.