A review of things you need to know before you go home on Tuesday; UDC cuts TD rates, Barfoots sales rise, QSBO signals sentiment turn, new vehicles still selling strongly, core funding records, NZD lower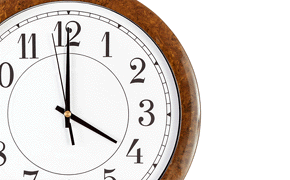 Here are the key things you need to know before you leave work today.
TODAY'S MORTGAGE RATE CHANGES
There are no changes to report today.
TODAY'S DEPOSIT RATE CHANGES
UDC cut term deposit rates across the board from 1 month to 5 years. Their headline 1 year rate was cut from 3.60% to 3.45%.
ECON 101
Dominant Auckland realtor Barfoot & Thompson today reported it's March median selling price rising back up to just under the record high set in December. Sales volumes also up strongly in March, although this is the traditional high month in the year. Their listing levels are still very low; demand far exceeds supply in the Queen City.
GLOOMY HEADWINDS
Businesses reported solid results in the March 2016 quarter in the latest NZIER QSBO survey and this may bolster the March GDP outcomes when they are reported in June. But looking forward they have become much less optimistic about the near-term future, probably because of the drag from the dairy sector. Some are reporting higher costs, but there is little evidence of this being passed through into consumer prices. The survey results have at least one analysts moving forward their call for another -25 bp OCR cut to April from June.
NOT OPTIMISTIC
Don't expect a strong dairy auction tomorrow morning - at least, not if you think the NZX futures market gives reliable signals. Those signals suggest another small decline.
PEAKING HIGH
Sales of new vehicles were strong in March, although it seems to be peaking. March saw the strongest commercial sales for the month of March since records began, and the strongest overall March sales since 1984. Growth year to date is +3% up on 2015 to the end of the first quarter. For the second month in a row light commercial vehicles were the top three models.
SLIPPERY SLOPE
It was a mixed bag for the ANZ Commodity Price Index in March, falling -1.3%. Prices from the dairy (-4.5%), forestry (-0.7%) and seafood (-1.6%) categories were all down for the month. Tempering the fall was a +2% rise for prices in the meat category, whilst prices in the horticulture and aluminium categories were unchanged. World prices were down -22.4% year-on-year, with prices close to one third below February 2014 peaks. In NZD terms, the index fell -2.9% in March (-14.2% y-on-y).
A SIGNAL WITHIN A SIGNAL
The RBNZ today reported the banking system Core Funding Ratio for February 2016 and it was an unremarkable 86.6% and well within their minimums. But Core Funding itself reached a record high of $303.8 bln in the month which is the first time ever it has exceeded the $300 bln threshold. It needed to because total loans and advances also hit a new record of $354.7 bln. That is +9% higher than the same month a year ago. With economic growth less than +4% nominal, that lending growth can't keep rising at more than double the rate of growth without some (painful?) correction coming up.
WHOLESALE RATES HOLD LOWER
Local wholesale rates stopped falling today and are currently up about +1 bp across the board. This follows the Wall Street signals from earlier in the day. NZ swap rates are here. The 90-day bank bill rate is down -1 bp to 2.33%.
NZ DOLLAR SLIPS
The NZD has slipped further today following the downbeat QSBO survey. The Kiwi is now at 68.1 USc, at 89.9 AUc and 59.8 euro cents. The TWI-5 is at 71.2. Check our real-time charts here.
You can now see an animation of this chart. Click on it, or click here.