The NZIER's business opinion survey comes in gloomy, as more businesses expect the economy will go down hill rather than improve in the next six months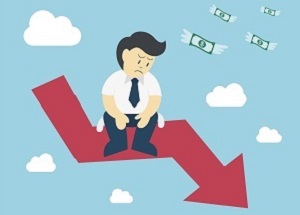 The latest New Zealand Institute of Economic Research (NZIER) Quarterly Survey of Business Opinion shows business confidence dropped in the first quarter of 2016, with a net 1% of businesses expecting a deterioration in the economy in the next six months.
The NZIER reports:
A key driver of this gloominess is that firms have consistently had their expectations of a pick-up in sales dashed in reality. Their optimism is starting to wane – firms now see weak demand ahead.

Only a net 6% of businesses expect an improvement in demand – the lowest level since early 2011. Even the retail and services sectors, which has seen solid demand over 2015, are bracing for some softening in sales.

Flowing through to increased caution about expanding

Businesses are paring back on hiring in anticipation of softer demand. Manufacturers are particularly negative about hiring, with a net 5% of manufacturers expecting to reduce staff numbers in the next quarter.

Meanwhile, intentions to invest in new buildings and plant and machinery have stabilised after trending lower over 2015, suggesting modest growth in business investment.

Rising cost pressures starting to bite

The effects of rising cost pressures are evident across all the sectors. A net 26% of businesses reported higher costs in the March quarter – the highest level since mid-2012. More businesses are also expecting further cost increases ahead.

There were particularly large cost increases reported by businesses in the building and financial services industries, likely reflecting capacity pressures in the building sector and increased funding costs in the financial services industries.

However, businesses have been unable to pass on these rising costs in the form of higher prices, and this has impacted negatively on profitability. Nonetheless, businesses expect to raise prices in the next quarter, with expectations of improved profitability at its highest level in two years.

The Reserve Bank has indicated it is likely to cut the OCR further this year, and we expect the OCR to reach 2% by June 2016. The more downbeat mood amongst businesses suggests an increasing risk the Reserve Bank will choose to cut in April in a bid to stimulate the New Zealand economy.
Reflecting on the result, ASB senior economist Jane Turner says it's interesting that while forward-looking confidence measures have fallen, trading that's already occurred in the first quarter has held up.  
"The RBNZ does not want a 'crisis of confidence' to become self-fulfilling, which adds to the case for rate cuts sooner rather than later. In saying this, the NZIER reports that around two-thirds of the survey responses had been received before the RBNZ's unexpected rate cut in March. As such the RBNZ may feel it has already played its part," Turner says. 
BNZ senior economist Craig Ebert says, "The more we delved into this morning's Quarterly Survey of Business Opinion (QSBO) the less concerned we were with some of its weak headline results. Like the drop in its net confidence measure to +2, from +15, and its much softened expectations around activity for the coming few months.
"It's not as though this has forestalled investment and employment intentions, overall. Sure, selling price intentions remained relatively subdued. However, there were clear signs of cost pressures coming through in today's QSBO, which is an issue for profitability one way or another."
It is also worth noting the NZIER has revised its OCR expectations down. Prior to last month's cut to 2.25%, it bucked the trend of the banks, saying it expected the RBNZ to keep rates on hold at 2.50% until at least half way through next year. Now it's joined the banks in expecting further cuts this year. Yet it isn't going to far as to making mention of the OCR falling as low as 1.75% like ASB economists have.