Deputy Governor explains how net migration has helped boost labour supply and contain wage pressures; says it's one factor allowing 'accommodative' interest rate settings; notes more young workers arriving in this migration cycle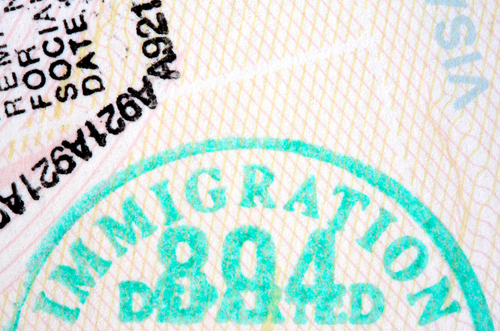 By Bernard Hickey
The Reserve Bank has acknowledged the role of high net migration of young workers in supressing nominal wage inflation in recent years, which has helped to allow the Reserve Bank to run an accommodative monetary policy with low interest rates.
Deputy Governor Geoff Bascand detailed the Reserve Bank's thinking and research in a luncheon speech at Otago University today.
Bascand said rapid growth of the workforce, boosted by new migrants, women, and older workers, had helped create strong economic growth over the past four years without driving up inflation.
Recent low consumer price inflation could be mostly explained by falls in commodity prices and the high New Zealand dollar, "but the higher productive capacity of the economy from rapid growth in the labour force also explains some of the weakness in inflation," Bascand said.
Over half of New Zealand's population growth over the last four years of a quarter of a million people had come from migration, he said.
"The largest recorded surge in migration in 100 years has contributed to housing and consumer demand and job growth, but without the inflation pressures that accompanied the previous wave," he said.
"Higher labour force participation by women and older workers, together with the characteristics of this particular migration cycle, go a long way to explaining why wage and non-tradables inflation pressures have proven less than expected," he said, adding that fewer families and more visas had increased migrant participation in the workforce.
'Low wage and inflationary pressures'
"Because our labour supply has increased at a time when businesses are facing lower world demand, it results in lower wage and inflationary pressures. The labour market most directly influences consumer price inflation through wage outcomes and a key driver of wage growth is the balance of supply and demand in the labour market," Bascand said.
The Reserve Bank had created a labour utilisation composite index that showed supply and demand in the labour market had broadly been in balance since early 2014, creating little upward pressure on wages.
"Stronger than expected labour supply, and greater than expected slack, has been a factor in our assessment that monetary policy should remain accommodative," Bascand said.
"In view of the close relationship between labour market dynamics and inflation pressures, we will continue to monitor a broad range of labour market indicators to help inform our monetary policy decisions," he said.