A review of things you need to know before you go home on Thursday; S&P warns on Kiwibank rating, Auckland Housing Accord gets harder, Truckometer signals growth, home-ownership rate falls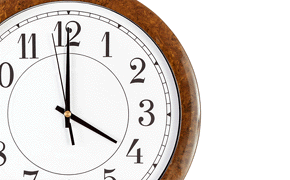 Here are the key things you need to know before you leave work today.
TODAY'S MORTGAGE RATE CHANGES
There are no changes to report today.
TODAY'S DEPOSIT RATE CHANGES
NBS has today has cut their 1 year rate to 3.40% from 3.55%.
A CONFLICT OF INTEREST
Following yesterday's announcement of a major shareholding restructuring at Kiwibank, S&P has put them on Creditwatch Negative. But S&P also essentially say their rating view is that the Government will almost certainly bail out Kiwibank if it got into trouble. That is, S&P are assuming Kiwibank customers have an implicit Government guarantee. I suppose if the Government rejects that view, the Kiwibank credit rating would be downgraded from the current A+. Policy making and trading ownership are always fraught when they are by the same party. (Update: Now both Fitch and Moody's have made the same move and put them on Ratings Watch Negative.)
'ON TARGET'
The Auckland Housing Accord is into its third year. In year one, it set a target to consent 9,000 dwellings (it consented 11,070). In year two the target was 13,000 and it consented 12,740. In the final Accord year the plan is to consent 17,000 and that will be 'a stretch'. In the first three months of 2016 it consented 3,902 which is off the pace. So today it released a new and disparate bunch of Special Housing Areas that get fast-track treatment in an attempt to reach the 39,000 goal. Today's extra SHAs mean that if every area was built, there would be 56,000 dwellings in these areas. No answers where the labour will come from to do this building however (and of course, residential development is only part of the large building projects underway in the Queen City). Major construction stress is looming.
GETTING ON WITH IT
ANZ's two Truckometer indexes show firms are still investing despite the external headwinds. Both indexes rose solidly in March, continuing their recovery from the sharp fall in January. The Heavy Traffic Index rose +2.5% (-0.5% q/q), while the Light Traffic Index, which leads growth in the economy by six months, lifted +0.8% m/m (+1.1% q/q). The Heavy Traffic Index suggests that quarterly GDP growth was not as strong in Q1-16 as it was in Q4-15, but GDP will likely smooth through the volatility to some extent. Based on all indicators to date ANZ reckons we will see a +0.7% rise in GDP in Q1-2016, a solid result.
FREEBIE UNCHANGED
Taxpayer subsidies ("support") for the Super Gold Card scheme for over-65s is not changing. It was under review, and local authorities feared they may be called on to help with these subsidies. But the review is complete and central government will continue to fund it all.
555,900 RENTERS
Data out today shows there are 1,696,500 households in New Zealand as at March 31, 2016. Now 63.5% live in their own home, with 32.8% renting (3.7% get free accommodation). In March 2010 the ownership level was 65.4%, and in March 1995 it was 71.3%.
SINGAPORE AIRLINES A BUYER
Air New Zealand may be selling down its holding in Virgin Australia, but Singapore Airlines is upping its stake.
WHOLESALE RATES HOLD HIGHER
The tiny fall we saw yesterday for local wholesale rates was reversed today with most terms up +1 bp. NZ swap rates are here. The 90-day bank bill rate is unchanged at 2.33%.
NZ DOLLAR STUCK
Little seems to shake the NZD these days. The Kiwi is still at 68.2 USc, at 89.6 AUc and 59.8 euro cents. And the TWI-5 is still at 71.2. Check our real-time charts here.
You can now see an animation of this chart. Click on it, or click here.