A review of things you need to know before you go home on Tuesday; Aussie budget deficits, land tax coming?, new syndication, new 24hr dairy trading, the Tokyo Whale, swaps higher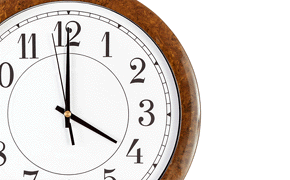 Here are the key things you need to know before you leave work today.
TODAY'S MORTGAGE RATE CHANGES
No changes to report today.
TODAY'S DEPOSIT RATE CHANGES
None here either. All eyes are now on Thursday's OCR review by the RBNZ. BNZ and Kiwibank economists are the outliers thinking they will cut. No-one else does.
NEGATIVE FEELINGS
This week is not starting off too flash for equities. Yesterday we noted regional declines of between -0.3% and -1%. And today is little different, with the ASX200 and the NZX50 are also posting falls of about -0.3%. This follows Wall Street which was down -0.2% earlier today. Oddly, Shanghai is holding today with no change in mid-day trading.
HUNGRY MONSTERS I
The Aussie Federal government budget will be big news when it is published next week, on May 3. The focus will be on how big the 2016/17 deficit will be and how long it will take for them to project a surplus (not that anyone will believe that projection). However the Federal government is only part of their government sector. In 2015 that Federal deficit was AU$39.6 bln (3.2% of GDP). But their State governments actually recorded a surplus in 2015 of AU$9.3 bln, and other government agencies recorded a surplus of AU$1.3 bln. Total Aussie taxes in 2015 amounted to an eye-popping 29.2% of GDP - that's AU$357.4 bln. Equivalent NZ taxes are even higher at 32.2% of GDP and presumably why our books will be balanced for two years in a row. The NZ 2016-17 Budget will be released on May 26.
NEW TAX COMING?
PM Key has repeated the idea he floated in July last year that a land tax on non-residents, as a way to control a 'runaway train' property market, would not conflict with FTAs we have signed, although he says no decisions have been made yet. The Labour Party's Phil Twyford says Key is just tinkering and he says an outright ban would be better.
FOR YIELD CHASERS
Augusta has launched a new property syndicate of a Brisbane industrial building. Each share costs NZ$50,000 and the promise is for a 7.65% return. For 'investors' who can handle the illiquidity and are prepared to take the exchange rate risks.
A NEW MARKETPLACE
The Fonterra-owned GlobalDairyTrade platform is expanding. It will still conduct bi-weekly auctions but is also launching a new GDT Marketplace, a 24/7 dairy trading platform.
VERY HUNGRY MONSTER II
Something that may amaze you as much as it did me. The Bank of Japan has used its printed money to buy up a top-10 shareholder position in more than 90% of the 225 companies on the Tokyo Nikkei225. It's nationalisation by capitalism! The Bank of Japan has had an outsized influence on the Japanese bond market for a long time now. That is morphing to an outsized influence of their equity markets. About the only saving grace in all of this (if that is what you might call it) is that all this activity is domestic. The debt and assets cancel each other out within the Japanese economy. But the ownership is changing. And presumably the sellers (to the BofJ) have moved their funds out of the country. QE distortions just go on and on.
WHOLESALE RATES INCH HIGHER
Wholesale swap rates rose today in a steepening trend. Two year rates are up +1 bp, five year rates are up +2 bps and ten year rates are up +3 bps. This rise follows Wall Street benchmark bond rises earlier today. NZ swap rates are here. The 90-day bank bill rate rose +1 bp, to 2.33%.
NZ DOLLAR IN THE ZONE
The NZ dollar is still doing its thing in the fairly tight range it has been in all year. The NZD is now at 68.9 USc, at 89.2 AUc and 61.1 euro cents. The TWI-5 is at 71.9. Check our real-time charts here.
You can now see an animation of this chart. Click on it, or click here.