Key repeats idea floated in July last year that a land tax on non-residents would not conflict with FTAs; says no decision made; says land tax common overseas; Twyford says Key tinkering and outright ban better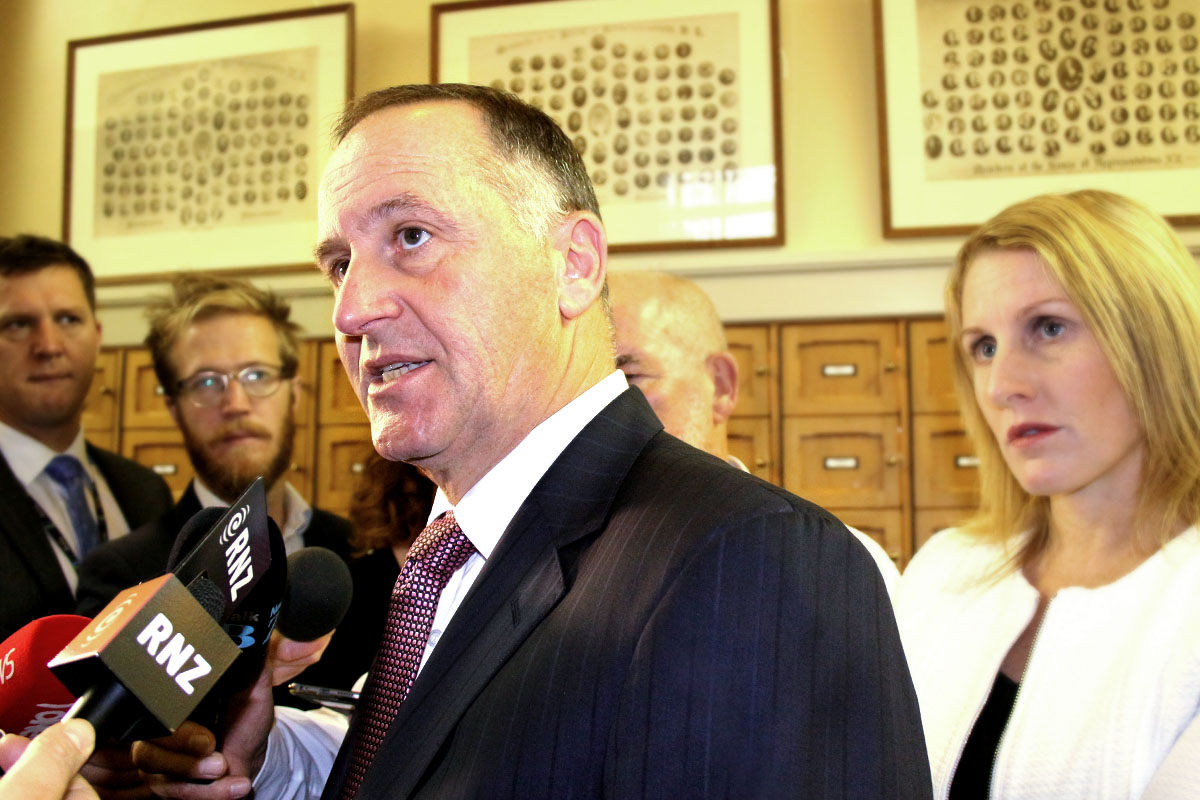 By Bernard Hickey
Prime Minister John Key has refloated the idea of a land tax for foreign buyers over the long weekend, talking in interviews about the potential for such a tax just a month out from the Budget.
Key floated the idea of a land tax on foreign investors on July 26 last year, and added in follow-up comments the next day that a land tax was more acceptable under New Zealand's Free Trade Agreements than outright bans on foreign buying and that such a tax was possible before the 2017 election.
He said in July that he wanted more data on the extent of foreign buying before further consideration by Cabinet.
LINZ is due to release its first batch of information from the October 1 start of the identification of non-resident buyers within two weeks and the release of REINZ data for March on April 12 has again ramped up pressure on the Government to look at more demand side measures.
Key was quoted yesterday in this Stuff piece as saying a land tax was an option if foreign property speculation became a "runaway train."
He said any such tax would apply to non-residents regardless of citizenship, meaning it would also catch ex-pats with property here. He was quoted through a spokeswoman as saying a discriminatory stamp duty on non-residents from some countries and not others would breach New Zealand's FTA with Korea and its double taxation agreements with Australia, Japan and Mexico.
"Land taxes are considered direct taxes and non-discrimination obligations in FTAs are not applicable to these type of taxes. Also a tax on "non-residents" would capture some New Zealand citizens as well as foreigners as it would be applied on the basis of residency not nationality. In that case it would not necessarily constitute discrimination for the purposes of our double tax agreements," Key was quoted as saying through a spokeswoman.
Key said he did not have early indications of the numbers from the October 1 disclosure changes, but he said his gut instinct was that the buying by Chinese buyers in Auckland was by Chinese living in New Zealand.
"We've always said 'look if the thing became a runaway train on us and we were really concerned about it, that's always an option available. And to be blunt, actually, land taxes are far more likely to deter people than a stamp duty," he said, adding that stamp duty had to be paid once while a land tax had to be paid annually.
"Lots of countries have land taxes."
Possible 3 year exemption for ex-pats
Key told the New Zealand in an interview that the land tax could apply to ex-pats after a three-year exemption.
"Subject to our capacity to do so, New Zealanders living abroad would be exempt, but you could do it for a period of three years at which point if they retained the property, they might have to start paying [the tax]," Key was quoted as saying in a piece describing his comments as a dramatic change in position.
'Classic John Key'
Phil Twyford described Key's comments as more tinkering and reiterated Labour's position that it would just ban foreign buyers.
"This is classic John Key. Just enough to get the issue off the front page. Just enough to make it look as if he is doing something," Twyford said.
"The Prime Minister is a day late and a dollar short. He has been rubbishing Labour's policy for the past three years, and denying that foreign speculators are even a problem. He refused to even try to negotiate a carve out for a ban in the TPPA. And now he has some complicated land tax idea that would apply to Kiwis who happen to be working or living overseas," he said.
Meanwhile, the Victorian State Government announced on Friday it would more than double its stamp duty surcharge for non-resident buyers from 3% to 7% from July 1 and would triple a land surcharge on absentee owners from 0.5% to 1.5%.