A review of things you need to know before you go home on Wednesday; more workers, smaller trade surplus, Aussie deflation, RBNZ's dampeners fail, more froth, swaps and NZD slip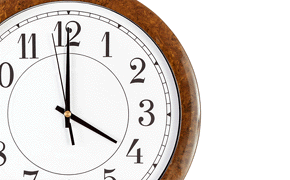 Here are the key things you need to know before you leave work today.
TODAY'S MORTGAGE RATE CHANGES
No changes to report today.
TODAY'S DEPOSIT RATE CHANGES
The Nelson Building Society has cut its two and three year offer rates by -15 bps.
LABOUR FORCE GROWING QUICKLY
In the three months to March 2016 our working age population rose by +25,600. (That is, the 15 and older population.) Not only is that the fastest quarter-on-quarter growth ever, the year-on-year growth is also a record high, as is the growth rate (+2.5% and eclipsing the +2.3% rate we saw in 2003). There are now 3,684,200 people aged over 15. But the over 70s are also a fast-growing group and presumably almost all of them have stopped actively working. There were 421,600 of them as at December (data not yet available for March 2016) and they are all included in the StatsNZ "working age population".
'A MATERIAL MISS' I
BNZ: "There were surprises galore in NZ's merchandise trade figures for March. Not least was the monthly trade surplus coming in at +$117 mln. This was smaller than the consensus of opinion looking for a surplus of +$401 mln or +$475 mln (depending on your poll of choice). Either way, it is a material miss." Last year the March surplus was +$661 mln.
A MATERIAL MISS II
Australia has recorded its first quarter of deflation since 2008. A -0.2% dip in consumer prices brought the annual rate down to +1.3%, well shy of the RBA's 2-3% target. The data caused the AUD to drop sharply, and the NZD suffered some collateral damage. The reason the AUD dropped is that it presumably increased the chance of an RBA rate cut. But the NZD fall may have reduced the chance in New Zealand. Only 17 hours to wait to know now.
MILES AHEAD
Despite today's Aussie CPI data, things are generally cheaper in NZ (despite a well-embedded urban myth otherwise). Our long-run weekly monitoring of grocery prices shows that. And today it was revealed that cars are about 30% less expensive here than across the ditch. Its getting the locals antsy in Aus.
HAPPIER CONSUMERS
Chinese consumer sentiment eased slightly in April, although improvements across a range of spending gauges in the survey point to a better outlook for retail sales and consumption expenditure in general. The Westpac MNI China Consumer Sentiment Indicator decreased 0.3% on the month to 117.8 in April from 118.1 in March, managing to hold on to most of March's sharp rebound. Confidence has increased 2.5% since the start of the year, although it still sits below the series average of 119.9.
LOWER RATES BUT NO LESS INTEREST
Data out today from the RBNZ shows that while mortgage interest rates have fallen over the past year, the higher amounts being borrowed over that time means that essentially that borrowers are paying the same $ amount of interest. In the March 2015 quarter borrowers paid $2.871 bln in interest on $194.3 bln in housing debt. In the March 2016 quarter borrowers paid $2.832 bln in interest on $209.5 bln of housing debt. (If you wanted to know, the weighted average interest rate moved from 5.91% a year ago, to 5.40% this year. Many borrowers are paying much more than carded rates.)
INVESTORS IGNORE THE RBNZ
Related data shows that the RBNZ's attempts to dampen rampant housing investment have failed. Investors are a fast growing part of the housing markets, unaffected by the RBNZ moves.
FROTHIER FROTH
And, as if to reinforce the point, a new company has popped up to take advantage of that trend. You can now buy a stake in a fund that is buying residential investment property. Part of their pitch is that first home buyers could use these [unlisted] shares as a way for their deposit savings to 'stay up with the market'.
WHOLESALE RATES SLIP
One day before the RBNZ rate review wholesale rates here have fallen -1 bps for terms one to five years. They are unchanged for longer terms. This direction diverges from the benchmark UST rates on Wall Street earlier today which rose +3 bps. NZ swap rates are here. The 90-day bank bill rate is unchanged today at 2.33%.
NZ DOLLAR SAGS IN THE ZONE
The NZ dollar took a small fall today as collateral after the Aussie CPI surprise. The NZD is now at 68.7 USc, at 90.1 AUc and 60.8 euro cents. The TWI-5 is at 71.8. Check our real-time charts here.
You can now see an animation of this chart. Click on it, or click here.