New figures show the RBNZ attempts to dampen rampant housing investment have failed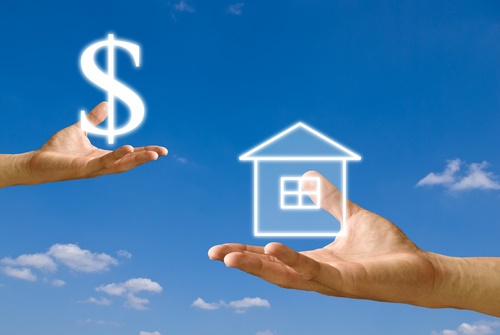 By David Hargreaves
It's buy, buy, buy for housing investors, as new figures out today show that in March the share of mortgage money borrowed for houses by investors climbed to over 35% of the more than $6.5 billion borrowed.
The latest release of residential mortgage lending by borrower type figures, which the Reserve Bank has been publishing only since 2014, shows that the amount of money borrowed by investors hit a new high both in terms of the amount and the percentage of the total in March.
It beat figures recorded in September, at which time there appeared to be a rush by investors to get in ahead of new RBNZ rules.
The latest figures showed that Investors borrowed $2.322 billion of the $6.572 billion (also a new high figure since 2014) that was borrowed in March.
These are national figures. Recent indications are that investors in Auckland might be accounting for more than 45% of the borrowing there.
Either way the latest figures show that the attempts by the RBNZ to rein in the enthusiasm of investors have failed. The question is now, what further measures might the central bank be contemplating to dampen the flames.
But it is probably worth noting that the amount borrowed by first home buyers - at $753 million - hit a new post-2014 high as well. The proportion borrowed by first home buyers was just under 11.5% of the total - and it has remained remarkably consistent around 11%-12% levels in recent months.
In November the RBNZ introduced new rules under which Auckland housing investors can't borrow more than 70% of the value of the house they are buying.
After investors hit about 34.5% of the amount loaned in September - which was a big month for borrowing, with just slightly less in total than March - the figures dropped off sharply in October.
In that month, immediately prior to the introduction of the rules, the proportion of housing investors slumped to just 29.3% of the total.
However, the figures soon began to bounce back and have now hit new highs.
The March figures show that two-thirds of the over $2.3 billion borrowed by investors was for houses with a deposit in excess of 30% - bearing in mind that these are national figures and that people outside of Auckland are not subjected to the 30% limit.
The figures demonstrate that investors have easily found ways to get a bigger deposit, even with rising house prices.
Back before the measures against Auckland investors were announced in May 2015, more than half of the amounts borrowed in any given month were on houses with deposits of less than 30%.