A review of things you need to know before you go home on Wednesday; mortgage and TD rate cuts, confidence dented, more irrigation funds, big resource consent fine, swaps inch up, NZD unchanged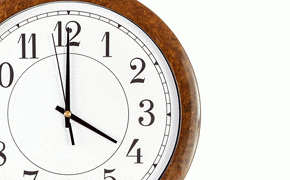 Here are the key things you need to know before you leave work today.
TODAY'S MORTGAGE RATE CHANGES
These changes came through late yesterday. The Co-operative Bank cut its 18 month rate by -16 basis points to 4.19%. SBS Bank introduced 18 month and two year "specials" with both at 4.15%.
TODAY'S DEPOSIT RATE CHANGES
SBS Bank cut some selected term deposit rates by minor amounts.
MORTGAGE APPROVALS
$1.65 bln in 'new mortgages' were approved by banks last week, for 6,948 loans. At that level, they are +15.6% higher in value than the equivalent period last year.
TURMOIL DENTS CONFIDENCE
Confidence in New Zealand's markets fell in the last 12 months to 56% this year from 60% in 2015, following a year of uncertainty and turmoil in the markets. Confidence is higher among investors, with 59% of those with investments expressing confidence in the markets. These results are part of an annual survey into New Zealanders' attitudes to financial markets released today by the Financial Markets Authority.
TARGET: MNCs
New Zealand has signed up to the next level of combating "base erosion and profit shifting" in the tax system. The effort is aimed at multinationals who use transfer pricing techniques to avoid paying tax in some jurisdictions where they do business.
$8 mln FOR CANTERBURY IRRIGATION PROJECTS
Three potential Canterbury irrigation projects are being funded for research. Central Plains Water will get $6.6 mln, the Sheffield Water Scheme get $898,000, and the Hinds Managed Aquifer Recharge Pilot Study gets $312,000. The Central Plains Water funding will help develop Stage 2 to irrigate a further 25,000 hectares, and will also reduce pressure on groundwater and improve the water quality in Lake Ellesmere. The Sheffield Water Scheme will develop a storage dam providing irrigation supply to 3,500 hectares in the Selwyn district. And the Hinds project near Ashburton is a pilot to test the feasibility of recharging groundwater sources to help boost lowland streams and reduce nitrate levels. If successful, this will help support 30,000 hectares of irrigated land in the area.
HEARTLAND PROFIT ON TRACK, STILL ACQUISITIVE
Heartland Bank has reported a 10% rise in unaudited profit for the nine months to March 31 to $39.6 million, and reaffirmed its guidance for June year profit of between $51 million and $55 million. The bank also said previously announced plans for a tier 2 capital issue and/or capital return to shareholders are on ice because financial markets volatility is creating acquisition opportunities.
BIG FINE FOR FLOUTING RESOURCE CONSENT RULES
Da Jiang Fan was found guilty by jury on 2 March 2016, for deliberately contravening an abatement notice issued in 2012, for unlawful establishment of a garage at the front of his Onehunga property. The offending was described by the judge as "the worst of its kind" who imposed a $30,000 fine. Auckland Council said the decision reinforces the importance of complying with district plan rules. "Property owners need to understand that they should check what the relevant rules are before they commence any building or other development work. The ongoing effects of people building without resource consent can be significant, and can adversely affect storm water and other environmental outcomes."
SERVICE PRICES UP, COMMODITY PRICES DOWN
Producer price inflation remained subdued in the March quarter, with input prices falling -1.0% from the December quarter, while output prices eased -0.2%. Lower fuel and commodity prices were key contributors to the decline, although these falls were partially offset by price rises in some service sectors.
HMMM...
Oddly, there is heavy demand for IAG's latest 'subordinated notes' offer. They have announced they will accept up to $350 mln in subscriptions for a bond that will offer just 5.15%. It could also be worth very little if the issuer gets into financial trouble as it is designed to be convertible to 'equity' in times of financial stress. Financial advisers get compensated for placing client funds into this offer. Investors should check and understand such adviser recommendations fully. S&P have rated these Notes BBB.
SWAP RATES RISE, BUT LOW
Wholesale interest swap rates rose by +1 bps across the curve. NZ swap rates are here. The 90-day bank bill rate is unchanged at 2.35%. We should also point out that yields on NZGBs are low too. The 2020s today yield 2.11%, the 2021s yield 2.14%, the 2023s yield 2.24% and the 2030s yield 2.62%. Respectively, they are for 4, 5, 7 and 14 year terms.
NZ DOLLAR UNCHANGED
No changes today. The Kiwi dollar is now at 67.9 USc, up to 93.2 AUc, and 60.2 euro cents. The TWI-5 is now at 71.6. Check our real-time charts here.
You can now see an animation of this chart. Click on it, or click here.