A review of things you need to know before you go home on Tuesday; Liberty cuts rates, Quin joins Westpac's board, more housing required, more hotels required, swap rates slip, NZD slips too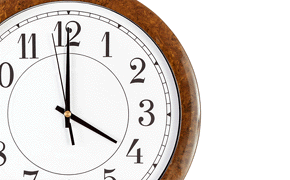 Here are the key things you need to know before you leave work today.
TODAY'S MORTGAGE RATE CHANGES
No changes announced today.
TODAY'S DEPOSIT RATE CHANGES
Liberty Finance reduced its term deposit rates, effective tomorrow. They cut all rates over all terms.
NOW TWO OF FOUR
Today Westpac has announced that Callaghan Innovation's CEO Mary Quin has been appointed to their NZ board. Interestingly, from 2005 to 2007 Ms Quin was a board member at ASB.
BACK TO THE CENTRE?
In case you missed it, last night the Roy Morgan political poll had both major parties each rising by about +3%, and the Greens and NZ First each falling by about -3%. National has not get regained a position where it could govern alone.
LOOKING AHEAD
In the absence of real data, the economic conversation is focusing on Thursday's budget. The Government is talking it up, the opposition parties are talking it down. Same ol', same ol'. But housing is at the core of the debate this time. In terms of real data, before the budget we will get the April trade balance (expect a $25 mln surplus) and Fonterra will reveal its first 2016-17 forecast payout (not sure what to expect there but if the past is any indication, it will have little relation to the final payout).
MAJOR HOTEL BUILDING REQUIRED
It is estimated a total of 26 additional hotels, above and beyond what is currently planned, will be needed over the next ten years to meet expected tourism demand in our major tourist centres. Tourism now contributes 5% of our GDP and rising quickly. Auckland is where the major increase is required with room demand rising +26% to 12,000 in these ten years. Nationally, most of the growth is in the 4 and 5 star category.
CHINA TURNS GLUM
Chinese consumer sentiment declined in May, eroding further the significant gain seen in March, as consumers turned more risk averse. The Westpac MNI China Consumer Sentiment Indicator fell -3.1% on the month to 114.2 in May from 117.8 in April. All components of the headline indicator contributed to the fall, with the most significant adjustment occurring in consumers' assessment of their household finances, which had a flow on effect on durable buying conditions. The assessment of business conditions fared relatively better, although even there the outlook deteriorated.
SWAP RATES FALL
Wholesale swap rates fell -2 bps today across the curve, removing most of yesterday's rise. NZ swap rates are here. But the 90-day bank bill rate is up another +1 bp, now to 2.40% and taking them back up to where they were just post the March OCR cut. Market pricing seems to be changing its tune on the likelihood of another cut from the RBNZ.
NZ DOLLAR LOWER
The NZD fell today by almost half a cent today. The Kiwi dollar is now at 67.3 USc and its lowest since late March, at 93.2 AUc, and 60.0 euro cents. The TWI-5 is now at 71.2. Check our real-time charts here.
You can now see an animation of this chart. Click on it, or click here.