A review of things you need to know before you go home on Wednesday; Surplus surprises, a not-so mighty fraud, TSB's rates on the move, commerical property on the move, swap rates up, NZD rises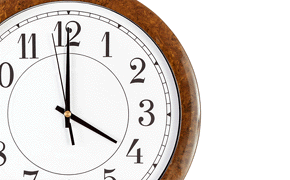 Here are the key things you need to know before you leave work today.
TODAY'S MORTGAGE RATE CHANGES
TSB Bank made a number of changes. It tweaked some of its special offers by between 10bps and 20bps lower, while adding a new 4-year special at 4.89%. It also tweaked its carded rates by between 10bps and 26bps lower, though didn't change the 6-month rate.
The Co-operative Bank dropped its 6-month rate by 49bps to 4.5% and the 2-year by 10ps to 4.25%.
TODAY'S DEPOSIT RATE CHANGES
No changes today.
SURPRISINGLY STRONG APRIL TRADE SURPLUS
The trade surplus for April came in at $292 million, quite a bit better than the average $25 million picked by the market. Statistics New Zealand said that goods exports rose 4% ($166 million) to $4.3 billion. A $59 million (16%) rise in fruit exports, led by kiwifruit and apples, helped offset a similar fall in dairy values. Among other export commodities, untreated logs, foodstuffs such as dietary supplements and savoury fillings, and beef and lamb all rose in value this month.
HOME DETENTION FOR PAIR WHO DEFRAUDED MIGHTY RIVER POWER
A pair who committed fraud against one of New Zealand's largest power companies have been sentenced in the Auckland High Court today. Paul Kenneth Rose and Jane Clare Rose were found guilty in March this year of Crimes Act charges of 'Obtaining by deception' following a Serious Fraud Office prosecution. The victim, Mighty River Power Limited, had undertaken an internal investigation in November 2012 before the matter was referred to the SFO.
COMMERCIAL PROPERTY ON THE GO
It is not just the residential property market that is booming, commercial real estate agencies are also posting some spectacular growth. Colliers International, CBRE and JLL have all released their accounts for the year to December 2015 and all show substantial growth in revenue.
NEVER MIND THE YIELD
And in further evidence of the heating commercial property sector, Colliers says it has sold a retail property in Auckland's Mount Eden for a record low yield of 2.96%. The 134 sqm Auckland property operating as a café/restaurant at 409 Mt Eden Road, Mt Eden has been sold for $1,520,000 by Tony Allsop and Jonathan Lynch.
SWAP RATES RISE
Interest rates limped higher ahead of tomorrow's Budget. NZ swap rates are here. The short and long end of the curve were up 2bps while the middle only rose a single point. The rise partially offset yesterday's fall. There was very little reaction to this morning's trade data. The 90-day bank bill rate is currently 2.4% (unchanged on the day).
NZ DOLLAR HIGHER
The Kiwi dollar traded in a tight range against most of the majors during early trading. The exception was against the GBP where the easing of Brexit fears saw the NZD/GBP sold off sharply. There was some excitement on the release of a better than expected Trade Balance ($292 mln vs $25mln expected) and the NZD/USD rose before hitting stiff resistance late morning. Afternoon trading saw the NZD sold off back down back to the pre Trade Balance point. By mid afternoon the NZD/USD had bounced back to 67.6c and almost back to the peak we saw mid morning. Against the Aussie it was 93.9c and on the TWI it was 71.65. Check our real-time charts here.
You can now see an animation of this chart. Click on it, or click here.