A review of things you need to know before you go home on Monday; Partners Life investment, dairy restructuring, Turners beats forecast, Moody's on commodities, swap rates up strongly on Yellen comments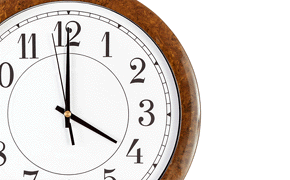 Here are the key things you need to know before you leave work today.
TODAY'S MORTGAGE RATE CHANGES
There were no changes today.
TODAY'S DEPOSIT RATE CHANGES
Westpac and BNZ made minor tweaks, one of which was up. Westpac raised its 5-month rate by 20bps to 2.8% and dropped both its 1-month and call rates by 5bps to 0.70%. BNZ dropped its 6-month rate by 5bps to 3.15%.
PARTNERS LIFE INVESTMENT
Leading NZ life and health insurer Partners Life has confirmed a $200 million investment commitment from funds managed by Blackstone Tactical Opportunities. The New York- headquartered Blackstone is listed on the New York Stock Exchange and is one of the world's largest asset managers with more than NZ$500 billion (US$344 billion) in assets under management. Its substantial capital investment in Partners Life equates to a significant minority shareholding in the company, and follows Blackstone's recent purchase of five New Zealand retirement villages. The investment in Partners Life is subject to shareholder and regulatory approvals.
DAIRY RESTRUCTURING
Primary Industries Minister Nathan Guy has released a discussion document seeking feedback on options to amend the Dairy Industry Restructuring Act 2001 (DIRA) and its regulations. The DIRA promotes competition and helps ensure the efficient operation of dairy markets in New Zealand. Submissions close on Wednesday 29 June 2016 and several public meetings will be held during June. Fonterra expressed surprise the Government had not taken the opportunity to make broader changes to the legislation.
MOODY'S ON COMMODITIES
Moody's Investors Service says that banks in Asia Pacific (ex-Japan) show moderate loan exposure to borrowers in commodity-related industries, with such loans making up around 7% of gross loans on average at end-2015. However, the quality of such loans will likely continue to deteriorate, based on Moody's assessment that energy and commodity prices will remain low over a prolonged period. 
TURNERS BEATS FORECAST
Turners Limited has today posted its audited results for the financial year to 31 March 2016, reporting a net profit before tax of $21.6 million (FY15: $19.0 million which included $5.0 million of net one-off gains), ahead of its May 2016 guidance of $21.3 million to $21.5 million.
12.9% OF DAIRY FARMERS FACING 'UNDUE' MORTGAGE PRESSURE
Most farmers are satisfied with their banks overall, according to a Federated Farmers survey jointly released by Federated Farmers and bank lobby group the NZ Bankers' Association. The survey shows 81% of all farmers and 79% of dairy farmers "very satisfied" or "satisfied" with their banks. However, 9.7% of all farmers felt they were coming under "undue pressure" regarding their mortgage, up from February's 8.5%. For dairy farmers this was up to 12.9% from 10.9% last quarter. Federated Farmers described the low interest rate environment as a "godsend" that's saving many farmers significant debt servicing costs.
SWAP RATES RISE STRONGLY
Fed chair, Janet Yellen indicated that rate hikes in the US are on the cards if economic and labour data continues to show improvements. US treasury yields were higher ahead of their long weekend and this has been one of the main drivers in the absence of local data. NZ Swap rates rose strongly across the curves with most maturities up 5bps. The 90-day bank bill rate was at 2.41%. NZ swap rates are here.
NZ DOLLAR MAKES SOME GAINS
After starting the week sitting near two-month lows against the USD, the NZD has made some gains today against most of the majors. The recent NZD/AUD climb continues and this pair is sitting at 93.4c at present. The biggest moves of the day have been against the Yen and CAD where the NZD is up 1% against these currencies in afternoon trading. Over the last two to three days the NZD/USD has been on a clear downward path and the Kiwi is trading at the bottom of its recent range at around 66.9c.  On the TWI the currency is at 71.17. Check our real-time charts here.
You can now see an animation of this chart. Click on it, or click here.