A review of things you need to know before you go home on Wednesday; Coop Bank tweaks rates, housing market separates, HSBC tightens loan criteria too, BOP better, swaps fall further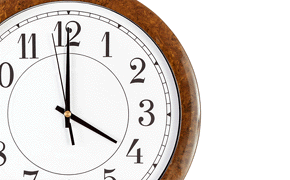 Here are the key things you need to know before you leave work today.
TODAY'S MORTGAGE RATE CHANGES
The Cooperative Bank tweaked its 2 year rate up by +4 bps to 4.29%, while its 3 year rate was cut by -16 bps to 4.49%.
TODAY'S DEPOSIT RATE CHANGES
The Co-operative Bank also tweaked two TD rates. Their 6 month rate is down a smidge to 3.10%, while their 9 month is up +5 bps to 3.25%.
HOUSE PRICE SIGNALS
Housing sales were strong in May and prices set new records in several regions but declined in Auckland, according to the latest REINZ data. The best indicator is their stratified index. It is worth clicking on that chart link. In it you can clearly see that the peak seems to have been reached or passed in Auckland and Christchurch, but Wellington and regional New Zealand is still in a strong price growth mode.
HOLDING UP
Mortgage approval data released today for last week is for a 4 day period. But the levels reported (5,506 and value of $1.259 bln) is only at a marginally lower rate than we saw in the meat of the March period.
HSBC TIGHTENS TOO
HSBC have responded to our queries on how they are dealing with overseas income used to support a New Zealand home loan. "We have recently tightened up our non-resident lending policies to prioritise lending to existing HSBC Group customers where the majority of their income is sourced in New Zealand. We are currently not accepting applications for home loans from new customers who receive a majority of their income from overseas."
BETTER THAN EXPECTED
Cheaper oil and strong tourist spending saw the current account deficit narrow further in the March quarter to 3.0% of GDP. But Westpac economists expect it to widen again "as the New Zealand economy moves into a borrow-and-spend dynamic". Statistics NZ made the point in todays data release that foreign-owned firms here are finding profitability more challenging. Infometrics pointed to 'soaring service exports' (including tourism and education) as a key reason the decline in dairy is not hurting as much.
JOB VACANCIES RISE
The number of job vacancies rose by +2.4% in May, and by +13.4% over the year, according to the latest MBIE Jobs Online report. The hospitality and tourism industry experienced a strong rise in vacancy numbers in May (up +1.9% in a month). Occupation groups with the largest increases were machinery drivers and operators (up +3.6%) and labourers (up +3.4%). So it is not just 'skilled' jobs where there is demand.
LOWER SUPPORT, LOWER YIELD
The LGFA tendered $180 mln of bond securities today. It was well supported at 1.7x oversubscribed but that was well down on the 3.2x at the last tender. The yields for the $100 mln 2025s was 3.16%. (The last time a 2027 was tendered the yield was 3.84%.)
SOLVING THE WOOL PUZZLE
A seven year $21 mln research effort is about to start to support the coarse wool clip, attempting to find "new opportunities" for this natural, renewable, sustainable fibre. 60% of the spend is by the industry, 40% by the taxpayer.
WHO HOLDS GOVT DEBT
As at the end of May, $49.1 of NZGBs in the market were held by "offshore investors" which is a new record. That is 68.5% which is not a new record.
SWAP RATES FALL FURTHER
Even further wholesale rate falls today, down between -1 and -3 bps across the curve. The 2-10 curve is now well under +50 bps. The 1-5 curve is just +15 bps. The 10 year rate is a record low. Record lows for other terms are getting closer too. NZ swap rates are here. The 90-day bank bill rate also slipped a further -3 bps today to 2.34% and at that level it is pricing in a 65% chance of an RBNZ rate cut.
NZ DOLLAR DOWN & UP
The NZD slipped slightly overnight but has firmed back up as today progressed, back to yesterday's levels. Is now at 70 USc, at 95 AUc, and 62.4 euro cents. The TWI-5 is now at 73.6. Check our real-time charts here.
You can now see an animation of this chart. Click on it, or click here.