Much work and key decisions still ahead as government looks to roll out phase 2 of the Anti-Money Laundering and Countering Financing of Terrorism Act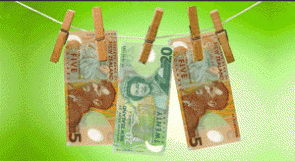 By Gareth Vaughan
Both Prime Minister John Key and Justice Minister Amy Adams may have said last month that the Government has accelerated plans to roll out phase two of the Anti-Money Laundering and Countering Financing of Terrorism Act, but there's still a lot of work to do, and decisions to make, for this to actually happen.
The so-called phase two of the AML/CFT Act will extend it to the likes of real estate agents, lawyers and accountants. Following the Act initially taking effect in 2013, phase two has been promised all along, but seemingly on the back burners until recently.
And key questions are yet to be answered. Foremost among them is who will supervise the new groups, dragged in through phase two, for compliance? 
Currently there are three AML/CFT Act supervisors.
The Reserve Bank is tasked with overseeing compliance with the Act by banks, life insurers and non-bank deposit takers such as finance companies, building societies and credit unions.
The Financial Markets Authority (FMA) is tasked with overseeing compliance by issuers of securities, trustee companies, futures dealers, collective investment schemes, brokers, and financial advisers.
And the Department of Internal Affairs oversees compliance by casinos, non-deposit taking lenders, money changers, and  - in theory at least - any other financial institutions not supervised by the Reserve Bank or FMA.
So will one of those three entities take on responsibility for supervising the groups dragged in by phase two?
Most logically, perhaps, this responsibility would fall to the Department of Internal Affairs. Or perhaps a fourth supervisor will be created, and maybe even a fifth as well. Or New Zealand could take the Australian path and establish one new regulator to oversee compliance with the AML/CFT Act as Australia has done with AUSTRAC. This approach would remove AML/CFT Act oversight responsibilities from the Reserve Bank, FMA and Department of Internal Affairs and put them all under one new entity.
'No decision made to date'
Asked about these options Adams, through a spokesman, told interest.co.nz; "No decisions have been made to date. Policy proposals will be released for consultation with affected sectors in due course. This will likely cover proposed AML/CFT compliance requirements and supervisory arrangements for phase two sectors." 
Adams "announced" in July last year that the Ministry of Justice had begun preliminary policy work considering a second tranche of AML/CFT reform to extend coverage to designated non-financial professions and businesses, including lawyers, accountants, conveyancing practitioners, real estate agents and businesses that deal in high-value goods. However, it's a slow process as back in August 2013 a Ministry of Justice spokesman told interest.co.nz the Ministry was "in the early stages of policy development in phase II reform."
Target July 2017
Adams said extending the anti-money laundering laws will tighten the net around financial criminals and bolster crime-fighting efforts.  
"Our laws aim to detect and deter money laundering and financing of crime and terrorism. By flushing out financial transactions stemming from the proceeds of crime, we can stop criminals funding and profiting from illegal activities. I announced in mid-2015 that we had kicked off the early stages of work on the next phase of AML to include other professions, such as lawyers, accountants, and real estate agents. It's my intention to fast-track these reforms and introduce a Bill to Parliament later this year, which I aim to pass by July 2017, with implementation to follow as soon as practically feasible," said Adams.
Asked when phase two may actually take effect, Adams said; "The AML/CFT Act is an extensive and complicated piece of legislation. We need to carefully consider how extending it to additional sectors will affect them and their customers, ensuring the money laundering risks are addressed. While businesses will need a period of time to prepare for the changes, I'm also keen to see the measures come into force as soon as practically feasible."
The Financial Action Task Force (FATF), an inter-governmental body established by the Group of Seven that sets policies and standards on anti-money laundering and combating terrorist financing, issued an assessment report on New Zealand in October 2013 that noted the Ministry of Justice was carrying out initial scoping work on the phase two reform. FATF also said it was anticipated New Zealand's phase two reforms would be "enacted and in force by 2017."
However last July Rajesh Chhana, deputy secretary for policy at the Ministry of Justice, told interest.co.nz that although AML/CFT phase two was a priority for the Ministry of Justice, he couldn't commit to a timeframe. Chhana also said the next FATF assessment of New Zealand had been pushed out to 2020 from 2018-19, and noted the election due in 2017 would impact on legislative timeframes.
Below is more detail from last July's story;
Chhana said questions on who will supervise the additional professions and businesses being dragged into the AML/CFT Act net by phase two were on the table. Whether the three existing regulators could become four or five, take on more oversight responsibilities, or a New Zealand equivalent of Austrac could be established were "all excellent questions," Chhana said.

"Given we're at the preliminary policy development phase I have no answer... Those questions that you've identified are all ones that are on the table and that's why we'll have to go back and have a bit of a look at that (the regulatory model) and see how we put that together and what the future might look like."

"We're going to have to look at how do we regulate those new people, entities or groups that are going to come into the regime as well, you've got your lawyers, real estate agents and the rest of them. So we're going to have to give some thought into who will be the supervisors and how that fits in with what we've currently got, (which) to date is working well for us," added Chhana.

Doubtless the issue of funding will also raise its head. Existing AML/CFT supervisors can be expected to want a boost in their funding should their oversight be extended, whilst any new AML/CFT regulator would also require taxpayer funding.

Chhana noted that New Zealand tries "not to reinvent the wheel" which is why we have the multi-supervisor approach. This system aims for efficiency in that the likes of banks are dealing with their key regulator on other issues when it comes to the AML/CFT Act as well, said Chhana.

"I think to date the experience shows we are doing alright. The regulators are working very well together. They've got their own forum that sits under that national coordination committee (chaired by the Ministry of Justice and including the Ministry of Business, Innovation & Employment) in terms of drawing their work together. They're working well together, sharing experiences as well," Chhana said.
Also see; Gareth Vaughan wonders whether a sign saying 'welcome to John Key's South Pacific money laundering paradise' should be hoisted at Auckland International Airport
*This article first appeared in our email for paying subscribers early on Monday morning. See here for more details and how to subscribe.