A review of things you need to know before you go home on Thursday; Auckland's home loan affordability problem, NZGB yield dives, tourism thrives, new infant formula powder plant, swap rates fall, NZD rises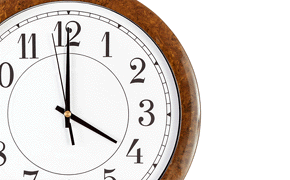 Here are the key things you need to know before you leave work today.
TODAY'S MORTGAGE RATE CHANGES
No changes to report today.
TODAY'S DEPOSIT RATE CHANGES
No rate changes here either.
CITY OF BROKEN DREAMS?
Today we released the June update of our home loan affordability series. In most parts of the country, first home buyers will find buying now 'affordable' and those that did five and ten years ago have parlayed their initial purchase into an advantageous position. But that is not the case in Auckland. First home buyer households in Auckland will be financially disadvantaged throughout their lives compared to those in almost every other region.
GOVT SAVES INTEREST
The Government tendered NZ$150 mln 2033's and received bids for NZ$348 mln. But yields are noticeably lower, a -40 bps drop on average yield in just one month. There was also a considerably better coverage ratio from the previous equivalent tender. Six months ago, the yield paid for 2033s was 3.31%, today it is 2.56%.
HANDS OFF
The latest release from the RBNZ on its balance sheet today (F5) shows that in June they made no attempt to influence the level of our currency through trading in the fx markets. (And that is consistent with how they say they view the chances of any of that being worthwhile.)
WHERE OUR ECONOMY IS SHIFTING TO
Our tourism sector is going from strength to strength. MBIE released June spending detail by region and the increases over the same month a year ago are impressive. Otago led the way with $3.2 bln in spending by domestic and international visitors, an +11% increase over June 2015. Nelson increased +10% to $300 mln, followed by Auckland with an +8% Increase to $6.7 bln. In addition to Auckland and Otago, four other regions saw expenditure of over $1 bln, with Canterbury ($3 bln), Waikato ($2.2 bln), Wellington ($2.2 bln) and the Bay of Plenty ($1.6 bln) rounding out the six.
MORE NUTRITIONAL POWDER CAPACITY
A new Chinese-controlled infant milk powder plan it being built in Southland and construction will start in October. Mataura Valley Milk's new nutritional powders manufacturing plant, valued at about $200 mln is being funded by China Animal Husbandry Group. 20% of company will be held by Southland dairy farmer suppliers and a bit more than 5% by other local investors. The project will create at least 100 new jobs. China Animal Husbandry is one of China's largest state-owned enterprises (SOEs) in their agricultural sector. The company claims the Chinese investment investment has already received OIO approval.
GENERALLY LOWER
Equities are lower nearly everywhere today. In mid-session levels, the NZX50 and the Shanghai index are both down -0.2%, Hong Kong is down -0.3%, Tokyo is down -0.7% and Singapore is down -0.8%. The only market bucking the trend is Australia which is up +0.4% so far today.
GETTING CHEAPER
We have done some work looking at the 'real' (ie inflation adjusted) petrol price. What that reveals is that the price today is the same as it was in 2005, eleven years ago. And that is despite taxes rising from about 60c/l to about 90c/l today over that period, a nominal +50% jump. This helps explain some of the deflationary pressure on the CPI from the tradeables sector. Over that same period, our data shows take-home pay has risen +34%. In nominal terms, petrol (including the tax increases) has risen just +21%.
SWAP RATES FALL
Wholesale rates fell by -1 bp at the short end, and by -4 bps at the long end. These moves just canceled out all of yesterday's gains and we are back to where we were on Tuesday. NZ swap rates are here. Ditto the 90-day bank bill rate which is down -1 bp to 2.28%.
NZ DOLLAR RISES
The NZD is currently at 71 USc, 94.5 AUc, and 64.1 euro cents. The TWI-5 is now at 74.8. These are the highest we have seen the Kiwi dollar in two weeks. Check our real-time charts here.
You can now see an animation of this chart. Click on it, or click here.