A review of things you need to know before you go home on Tuesday; waiting for Wheeler, happy with lower prices, heavy truck problem, smaller public service, ANZ Group makes A$5.2 bln, swaps fall and flatten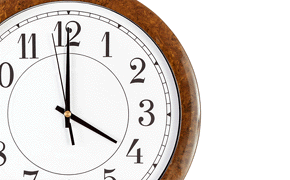 Here are the key things you need to know before you leave work today.
TODAY'S MORTGAGE RATE CHANGES
No changes today.
TODAY'S DEPOSIT RATE CHANGES
No changes here either.
HAPPY WITH LOWER PRICES
Today's data release on retail electronic transactions shows "core retail" growing at a remarkably good rate of +8.2% pa. However, outside of that, there is a sense of softness and overall these transactions only grew at about half that rate, up +4.5% in July year-on-year. Statistics NZ noted that the fall-off is primarily due to cheaper petrol which was priced -10c/L lower in July than June. Going the other way is "hospitality" which was up strongly. So it is clear that New Zealanders are enjoying lower petrol costs, in every sense of the word. (This data provides no evidence for economists to fret about deflation. We are just not restraining spending in the expectation things will be cheaper in the future.)
AN UNEXPECTED SWERVE
The ANZ Truckometer index sprung a surprise today. ANZ says, "Due to a 5.7% fall in July, the slowdown in the Heavy Traffic Index has become conspicuous. It runs counter to almost all other economic indicators and anecdote. The Light Traffic Index, on the other hand, was little changed in July. Given the weight of other positive evidence regarding the state of the economy we are not reading too much into the turn in the index at present. Indeed, the data is volatile, and a solid bounce-back in August seems the most likely outcome. However, it is worth noting that due to its timeliness the Heavy Traffic Index would be expected to be out of synch with other indicators precisely at turning points."
TALKING THEIR BOOK?
NZIER's Shadow Board thinks the RBNZ will cut on Thursday. There are nine participants in this survey. The three bank economists (BNZ, Westpac, and Kiwibank) all pretty much plump for a cut. The three academic economists (Motu, UofA, VUW) are split with the Auckland-based ones calling for a hold while the Wellington one wants a cut. The three industry participants (software, manufacturer, lobbyist) are all on the side of a cut.
BNZ's Stephen Toplis sums up the current situation; "Current interest rates are entirely inappropriate. Either they have to be much higher to choke off the housing market or much lower to materially affect inflation. The PTA [Policy Targets Agreement] says the latter should get prominence, hence our leaning in that direction. But the truth of the matter is that interest rates are not the problem nor the solution at the moment."
DOWN ALL ROUND
The Government is not helping the RBNZ with inflation ;) Falls in tradable inflation are the norm as consumer goods get ever cheaper and more productive. That has been offset by rises in non-tradable inflation. But reductions in costs like the ACC reductions are flowing through to keep non-tradable inflation low. Even wholesale electricity is -4% lower today than this time last year. Today's release of the July ANZ inflation tracker confirms that. Prices in the Monthly Inflation Gauge dipped -0.3% in July from June Falls in motor vehicle relicensing fees (lower ACC levies) led the gauge lower. The underlying ex-housing gauge was flat. ANZ noted: "We can still see inflationary pressures within the housing sector but they are being usurped by a subdued picture elsewhere, and some housing components have in fact softened of late." Having said that, it is instructive to note that this ANZ index is at 1283, which is +2.1% higher than in July 2015. And that is higher than what Stats NZ report.
2942 LESS
There are 35,917 full-time employees in the core public service, according to State Services Commission data released today. That is well below the 36,474 cap level that was set in June 2011, which itself was well below the original cap of 38,859 FTEs set in December 2008 (just after the National Party won government). That is a -7.6% drop over eight years.
ANZ GROUP 9-MONTH PROFIT DOWN 3%
Australia's ANZ Banking Group posted a -3% drop in cash profit for the nine months to June to A$5.2 billion. The bank's announcement made scant reference to its New Zealand subsidiary or operations on this side of the Tasman. Kiwi group CEO Shayne Elliott said; "The revenue environment for banking is more constrained and this means a consistently strong focus on productivity and capital efficiency disciplines is now fundamental to the way we are running the business."
MOVING ON
The head of Tourism NZ, Kevin Bowler, has quit - to become the CEO of Frucor Beverages, an Australasian cog in the giant Suntory drinks machine.
SWAP RATES FALL & FLATTEN
Wholesale interest rates fell at the short end today with the 1 year rate down -2 bps and the two year down -2 bps. That puts the 2 year swap rate at 1.98%. The long end is seeing no change. NZ swap rates are here. The 90-day bank bill rate is also down by -2 bps to 2.24%.
NZ DOLLAR FIRMER
The NZD has shaken off the pressure from the USD and is in fact marginally higher now than at this time yesterday. It is at 71.4 USc, 93.6 AUc, and 64.4 euro cents. The TWI-5 is now at 74.8. Check our real-time charts here.
You can now see an animation of this chart. Click on it, or click here.