A review of things you need to know before you go home on Thursday; RBNZ cuts -25 bps, banks respond variously led by ANZ, Youi charged by Commerce Commission, food cheaper, swap rates rise, as does NZD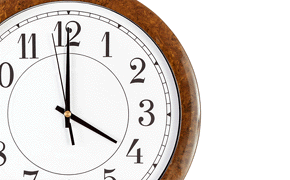 Here are the key things you need to know before you leave work today.
TODAY'S MORTGAGE RATE CHANGES
Following the RBNZ -25 bps rate cut, ANZ announced it would only pass on -5 bps, Westpac said it would only pass on -10 bps, while Kiwibank agreed to pass on -20 bps. Details here. As at 4 pm, no other bank has announced their position.
TODAY'S DEPOSIT RATE CHANGES
ANZ also announced that two term deposit rates (for 5 months and 18 months) would be increased by +25 and +30 bps respectively. Details here.
WHEELER DECIDES
The RBNZ cut their Official Cash Rate by -25 bps to 2.0% and forecast just one more cut to come. The NZ$ sprinted over 73 USc after markets had forecast there was a chance of a -50 bps cut.
HIGHER FUNDING COSTS?
Some bank CEOs are claiming that they are facing higher funding costs. This is what the RBNZ said about that in today's MPS. "Global funding markets have been relatively settled since March, despite uncertainty related to the health of some European banks and the United Kingdom referendum result to leave the European Union. Consistent with this, the wedge between the OCR and our estimate of bank funding costs has also been broadly stable since March (figure 4.4, page 18). Nevertheless, funding spreads remain wider than in 2013. Heightened competition for stable sources of funding has seen interest rates on term deposits remain elevated relative to equivalent wholesale funding rates. For now, relative calm in markets has enabled banks to increase long-term wholesale funding. However, if financial market volatility picks up again, bank funding costs could increase and limit the pass-through of OCR cuts to mortgage rates."
ONE VOICE
Very soon after the RBNZ OCR cut announcement, ANZ issued a statement on its response ( at 9:04 am) calling for more financial responsibility and for consumers to "refocus their financial strategies". Then at 11:00am, the Government issued a remarkably similar statement calling on consumers to "take stock of finances".
INSURER'S SALES STRATEGIES ILLEGAL
Insurer Youi has agreed to plead guilty to 15 charges relating to misleading sales techniques, the Commerce Commission announced today. In turn, Youi 'unreservedly apologises' to all affected customers.
FOOD IS CHEAPER
Food prices fell -1.3% in the year to July 2016, Statistics New Zealand said today, a much faster pace of decline than in June. Grocery food prices led the decline, and the main reason is the sharp falls in the cost of dairy products.
SQUIRREL MONEY LAUNCHES SECONDARY MARKET
Peer-to-peer lender Squirrel Money has launched a secondary market, meaning investors can sell an existing investment on the marketplace and access their funds early, assuming there's another investor prepared to match the original interest rate, investment amount and remaining term of their investment. New investors can now both bid against new loans, and buy existing investments for sale on the secondary market. Squirrel Money, which launched late last year, has also reported a loss of $472,159 for the March 2016 year.
WESTPAC MULLS BRANCH CLOSURES
Westpac is reportedly considering shutting up to 19 branches in New Zealand, potentially putting up to 100 jobs on the line.
LOOKING FOR MORE RETAIL INVESTORS
Z Energy said today it is 'considering' issuing a new retail bond. No indications on how much or the rate, but it will refinance their $147 mln October 2016 bond which is currently yielding 4.34%, plus enough to pay down some bank debt they took on to buy the Caltex system in New Zealand.
SWAP RATES RISE & FLATTEN
Following the RBNZ rate cut, all swap rates for term 1 to 5 years rose by +3 bps, but the 10 year has fallen by -1 bp to a record low 2.40%. NZ swap rates are here. The 90-day bank bill rate is up by +1 bp to 2.23%.
NZ DOLLAR FIRMER
Currency markets did bid the NZD up following the OCR cut and that was as broadly expected because markets had fully priced in the cut. It is now at 72.8 USc, 94.4 AUc, and 65.2 euro cents. The TWI-5 is now at 75.8. Check our real-time charts here.
You can now see an animation of this chart. Click on it, or click here.