International pyramid scheme with registered NZ financial service providers at its core, left thousands of Chinese potentially up to US$1 billion out of pocket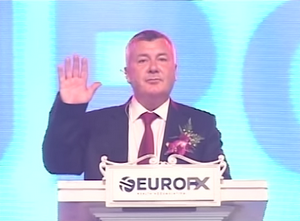 By Gareth Vaughan
The British CEO of the Euro Forex international investment scheme that targeted Chinese investors with the help of a series of registered New Zealand financial service providers, has been barred from leaving China, Reuters reports.
Euro Forex, which featured in interest.co.nz articles last year here, here and here, and promised investors high returns through currency trading, was in fact a pyramid scheme according to Chinese authorities, Reuters reports. CEO David Byrne has been detained and questioned by Chinese police, and freed on bail but barred from leaving the country. Reuters says Chinese authorities believe Euro Forex used cash from new investors to pay older ones, and could have been part of a global fraud.
Here's some of the detail from the Reuters story;
So far, Chinese police records in nine provinces show, police have received at least 319 consumer complaints about EuroFX. In total, police have estimated losses of at least 455 million yuan ($70 million) and issued 23 arrest warrants for illegal fundraising by people in China. Police did not respond to requests for more information.

Some investors say those complaints are just the tip of the iceberg. A group in Shanghai has collected the details of at least 3,700 victims in China, and others in nine countries from the United States to the Philippines say they were also ensnared by EuroFX. Collectively, they claim to have lost more than $1 billion. Reuters spoke to 35 of them, and their stories reveal a trail of pain. "Many people invested the money they use to buy food," said one 50-year-old Chinese woman who herself was arrested for encouraging others to invest.
NZ links key
The Reuters article, however, makes scant mention of Euro Forex's New Zealand links, instead focusing on the British side of what was sophisticated use of regulatory arbitrage opportunities between jurisdictions. Effectively those behind the scheme set up companies and registered financial service providers in Britain and NZ, and then targeted investors in other jurisdictions.
As interest.co.nz reported last year, Euro Forex Investment Ltd, EFIL - Euro Forex Investment Ltd, PFS Pacific Finance Services Ltd, London Capital NZ Ltd and Asia Finance Corporation Ltd, all of which have been registered on NZ's Financial Service Providers Register (FSPR), are linked to Euro Forex. 
The case of Euro Forex is something of a "how to guide" in terms of exploiting NZ's deeply flawed FSPR, which the Government is now making its third attempt to fix, and Financial Markets Authority (FMA) CEO Rob Everett isn't convinced is even needed.
Currently a firm can register on the FSPR if it has a place of business in NZ, regardless of where in the world it provides financial services. Many entities have set up a superficial operation in NZ and then used their NZ registration overseas to give a false impression that they are regulated and/or licensed in NZ, enabling them to trade off the country's good reputation. In fact, the FSPR is little more than a telephone directory listing the country's financial service providers. There's more detail and background on these issues here. 
Videos of Byrne speaking to Euro Forex investors, which interest.co.nz reported on and included in last year's articles, show him talking up Euro Forex's NZ financial service provider registration and falsely claiming the business was licensed in NZ, and implying it was regulated in NZ. He also spoke about an office the business had established in Wellington. (The videos are here, here, and here).
'Consultant CEO'
Byrne - who was previously linked with a bid to buy West Ham United - told Reuters he was actually only "consultant CEO", taking orders from British lawyer David Orchard, who had "full authority." However, Reuters reports that Orchard's lawyer denies this, and Reuters says there's no evidence Orchard was knowingly part of a fraud.
Below is Euro Forex promotional material provided to interest.co.nz last year, which features the Ministry of Business, Innovation & Employment's Companies Office logo.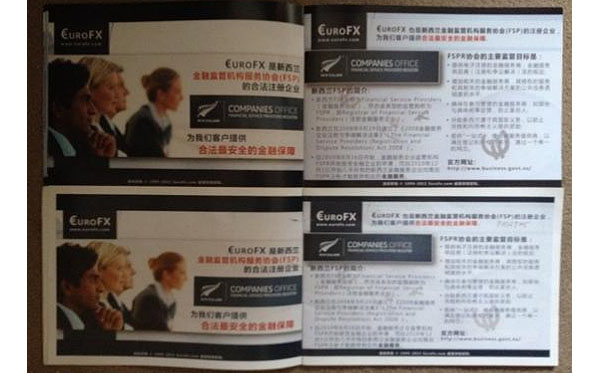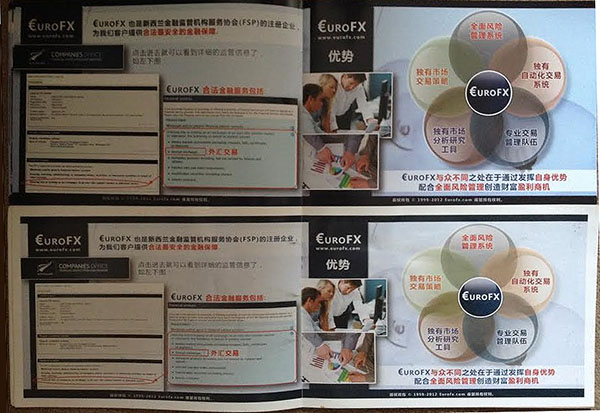 And here's how our initial Euro Forex story looked last year.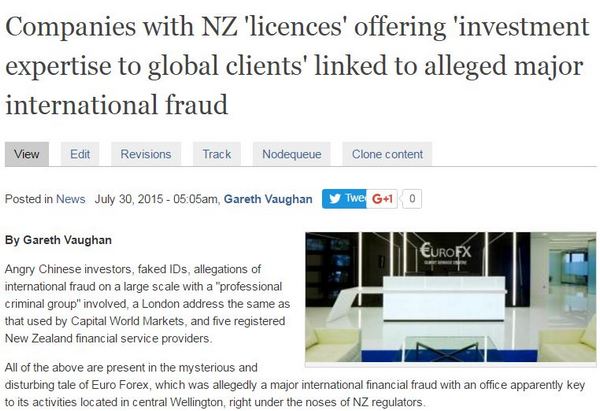 What have NZ authorities done?
A Ministry of Business, Innovation & Employment (MBIE) spokesman said Companies Office staff visited Euro Forex Investment Ltd's New Zealand business address, as listed on the FSPR.
"On the basis of this visit, the Registrar was satisfied they were not in the business of providing a financial service, and deregistration was initiated under section 18(1)(b) of the Financial Service Providers (Registration and Dispute Resolution) Act 2008. The company did not object and it was deregistered as a Financial Service Provider on 10 November 2012. No further action was undertaken."
"The Companies Office has not received any request for assistance from overseas authorities for any information in relation to Euro Forex Investment Limited. We note that Euro Forex Investment Limited was registered on the Register of Overseas Companies, but was removed in May 2014 after the company had given three months' notice in accordance with section 341 of the Companies Act 1993," the MBIE spokesman said.
An FMA spokeswoman said the FMA is not involved in any investigation into Euro Forex by authorities either within NZ or overseas.
"As you mentioned in your July 2015 story, Euro Forex never had a licence here and it was deregistered prior to the FMA having the power to instruct the Registrar [of Companies to deregister financial service providers] in July 2014," the FMA spokeswoman said.
And a spokeswoman for the NZ Police said: "We've been advised that you will need to contact the Financial Markets Authority about this, as they would lead this type of investigation."
*This article was first published in our email for paying subscribers early on Tuesday morning. See here for more details and how to subscribe.