A review of things you need to know before you go home on Wednesday; HSBC launches special home loan rate, milk price forecasts revised up, mortgage fraudster jailed, unemployment eases, Australia's stable rating affirmed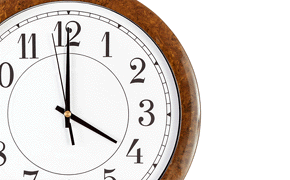 Here are the key things you need to know before you leave work today.
TODAY'S MORTGAGE RATE CHANGES
HSBC has launched a "special" two-year rate of 3.79% for its owner-occupier Premier customers. It says this is its lowest ever rate.
TODAY'S DEPOSIT RATE CHANGES
No changes today.
UNEMPLOYMENT FALLS SLIGHTLY
Unemployment fell by 1,000 to 131,000 people, or 5.1% of the workforce, in the June quarter. Statistics New Zealand figures show this is a slight drop from a revised 5.2% in the March quarter. Continued growth in the labour force from migration and an increased participation rate soaked up almost all of the 58,000 jobs growth in the quarter.
BANKS REVISE MILK PRICE FORECASTS UP FOLLOWING STRONG AUCTION RESULT
Westpac and BNZ have hiked their 2016/17 season milk price forecasts following the strong GlobalDairyTrade auction overnight. Westpac has bumped its price up from $4.60 to $5, and BNZ from $4.60 to $5.30. ASB has re-affirmed its $6 target price set at the beginning of the new season.
BNZ PUSHES OUT TIMING OF NEXT OCR CUT
BNZ economists expect the Reserve Bank (RBNZ) will now cut interest rates in November and February, rather than in September and November as they had previously expected. They've changed their tune on when they believe the OCR will hit 1.50% due to the rhetoric of RBNZ officials, rather than BNZ's view on the economy. They say Assistant Governor John McDermott in particular, has been indicating the RBNZ will defer any rate reductions until the release of its quarterly Monetary Policy Statement in November. 
$9.2M MORTGAGE FRAUDSTER JAILED
The ringleader of a mortgage fraud scheme has been sentenced in the Auckland District Court to five years' imprisonment. Auckland woman, Eli Devoy, was the principle defendant in an extensive mortgage fraud scheme prosecuted by the Serious Fraud Office, where five defendants were guilty of Crimes Act charges. The group conducted a series of sales and purchases of 11 properties in Auckland between 2007 and 2010. They deceived lending institutions into approving mortgage applications that contained false information and supporting documents and the offending amounted to approximately $9.2 million. 
PAYMARK PROFIT, DIVIDENDS SURGE AS STRATEGIC REVIEW CONTINUES
Paymark, the electronic payments processor whose owners ANZ, ASB, BNZ and Westpac are undertaking a strategic review of their shareholdings, has posted a 62% rise in annual net earnings. The rise, to $19.526 million for the March year, came as operating revenue surged. Paymark paid annual dividends of $9.4 million, up from $6 million, and then declared $7.3 million of dividends on June 2. The strategic review, that will potentially see the bank owners sell Paymark, is understood to be ongoing.
MOODY'S AFFIRMS STABLE OUTLOOK FOR AUS
Moody's ratings agency has affirmed Australia's Aaa government issuer ratings. It's also maintained its stable outlook. It expects "Australia's demonstrated economic resilience will endure in an uncertain global environment". It also recognises Australia's fiscal metrics as stronger than its peers, despite its increase in government debt from low levels. Yet Moody's warns: "Australia's reliance on external financing, elevated household debt and rising residential property prices pose risks".
SWAP RATES HIGHER
The upward bias in global bond yields have filtered through to New Zealand yields, with swap rates inching 1-2 basis points higher across the curve. There is a small steepening bias to the shape of the yield curve. The unemployment data released this morning has had little to no impact on bond or swap yields.
NZ DOLLAR YO-YOS
The kiwi dollar has had a day of surges and pull backs. The first surge came in the early hours of the morning as the Federal Reserve's John Williams suggested the central bank needed to change its policy targets. Once this commentary filtered through the market the US dollar was sold off heavily and the Kiwi spiked. The dairy auction results came in and another strong result gave the NZD some upward momentum, but this was relatively short lived as the kiwi dollar slowly drifted lower. The release of the much anticipated 'revised' unemployment data saw another surge higher for the NZD but like the previous spike, it too was short lived and the NZD has settled at around 72.7 USc.
You can now see an animation of this chart. Click on it, or click here.