A review of things you need to know before you go home on Tuesday; Residential building consents flat, ANZ Aust gains traction with Apple Pay as EU prepares to rule on Apple tax dodging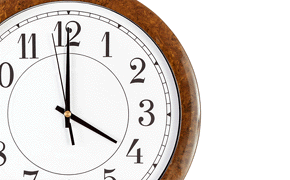 Here are the key things you need to know before you leave work today.
TODAY'S MORTGAGE RATE CHANGES
There were no changes today.
TODAY'S DEPOSIT RATE CHANGES
SBS Bank increased its six month term deposit rate by 25 basis points to 3.55%, and its 18 month term deposit rate by 30 basis points to 3.60%.
ANZ's finance company UDC went the other way, cutting some call account rates. UDC dropped its $5000 tier level rate by 15 basis points to 2.05%, its $20,000 tier level rate by 15 basis points to 2.40%, and its $100,000 tier level rate by 15 basis points to 2.55%. See more in our savings rates page here.
RESIDENTIAL BUILDING CONSENTS UNDERWHELM
Nationwide residential building consents underwhelmed in July, coming in at 2811, a rise of 59 from June, and 13 lower than July last year, according to Statistics NZ. In Auckland there were 1087 consents, a 166 rise from June, but a drop of 29 versus July 2015. "Against a back drop of strong population growth, a sluggish housing supply response could still add additional pressure to house prices (particularly in Auckland)," noted ASB economist Daniel Snowden.
WHY IT'S BETTER TO BE BUYING YOUR 2ND HOME RATHER THAN YOUR 1ST HOME
Our latest Home Loan Affordability Reports show times aren't too bad for those already in the housing market and wanting to trade up. But we note, "the disparity in wealth in Auckland between those who have owned their home for a number of years and have benefited from the increase in equity which rising house prices have provided, and those who are struggling to make the leap and get on to the first rung of the property ladder." Auckland and Queenstown, meanwhile, remain particularly challenging for first home buyers.
ANZ AUSTRALIA GAINING TRACTION WITH APPLE PAY
ANZ Australia, the only Australasian bank that has got into bed with Apple Pay so far, says its Mastercard customers can now use Apple Pay wherever contactless payments are accepted. This announcement comes as The Australian Financial Review reports about 250,000 ANZ customers are using Apple Pay, exceeding the bank's expectations four months after the service was launched. ANZ Australia also says its Mastercard customers can now use their smartphones to make tap and go payments with Android Pay.
EUROPEAN COMMISSION RULING ON APPLE TAX DODGING NEAR
The European Commission is set to rule against Apple's use of Ireland to dodge tax, according to reports from both Reuters and Bloomberg. Reuters suggests Dublin will be told to recoup more than €1 billion in back taxes. And Bloomberg says Apple is facing a potential tax bill running into billions of euros, with the European Commission expected to say Ireland provided Apple with illegal aid through a sweetheart deal in return for creating jobs.
CBA SHUTTING UP SHOP IN INDIA
ASB's parent Commonwealth Bank of Australia is reportedly quitting the Indian market where it has operated since 2010.
WHOLESALE RATES - RECOUPING LOSSES 
NZ swap rates unwound some of yesterday's gains on the back of an apparent over-reaction to Fed chairwoman Janet Yellen's comments about the potential for a US rate hike over the weekend. US treasury's recouped all the ground lost through the sell-off and our local swap rates followed suit, albeit on a slightly smaller scale. Most of the swap curve was down between 1 basis point and 4 basis points - the exception being the one-year rate which was up 1 basis point. Three-month bank bills also bucked the overnight trend and rose 2 basis points to 2.27%. NZ Government Bond yields were marginally higher on the open. 
NZ DOLLAR DRIFTING LOWER HEADING TOWARDS US JOBS REPORT ON FRIDAY NIGHT
After a lively start and a push higher in early trading, NZ dollar sellers have driven our dollar lower against most of the major cross rates. A lack of meaningful local data is leaving the Kiwi at the mercy of the market. Investors are looking towards the US non-farm payrolls at the weekend for guidance and hints on whether the Fed could be closer to pulling the trigger on its next rate hike. A weaker US jobs number could mean the Fed puts the hike on ice again.
The Kiwi was last at US72.47 cents, and AU95.69c, with the Trade Weighted Index (TWI) at 75.83. Check our real-time charts here.
You can now see an animation of this chart. Click on it, or click here.