A review of things you need to know before you go home on Tuesday; QV values up +14.6%, wholesale trade up +4.4%, Truckometer back on track, strong used import sales, swap rates unchanged, NZD stay high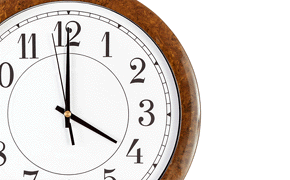 Here are the key things you need to know before you leave work today.
TODAY'S MORTGAGE RATE CHANGES
There were no changes today.
TODAY'S DEPOSIT RATE CHANGES
No changes received today here either. But we did review the overall maturity pattern for bank deposits here and the pattern probably surprises a few readers.
HEADY HEIGHTS
Both homes.co.nz and QV released data that showed the average 'value' of Auckland home has now exceeded $1 mln. This is somewhat in contrast to yesterday's release of Barfoot's August transactions which showed an average of 'only' $906,560. But of course, they are measuring slightly different things: Barfoots measures transactions, whereas both homes.co.nz and QV measure the weighted and reassessed value of all residential properties. This latter approach indicates 'values' are up +14.6% nationwide, up +15.9% in Auckland and +17.2% in Wellington. Homes.co.nz says only 13.9% of new builds since 2010 are still in Auckland's lower quartile. 47.6% of new builds since 2010 in the Auckland market are in the upper quartile, and that is now over $1.2 mln.
UPSIDE LIKELY
While not in the same league as house prices, there was some very positive data released by StatsNZ today on wholesale trade. It was up an impressive +4.4% year-on-year and is the latest component that goes into Q2 GDP that is remarkably positive. Analysts are now thinking that Q2 GDP growth will surprise on the upside. The quality of the wholesale data was enhanced by inventory data showing minimal growth. That wholesale trade rise is not just going into stocks.
BACK ON TRACK
Keeping the positive tone, the August Truckometer survey from ANZ showed this measure as back on track. ANZ analysts have been more caution recently (singing the same tune as their CEO) but this is what they said today about a key aspect of their Truckometer: "The bounce-back in the Heavy Traffic Index confirms that we were right not to read too much into the recent pothole. The recent volatility in the index perhaps reflects the fact that parts of the economy, such as construction, are running full speed ahead, while others, such as agriculture, are more of a mixed bag." Westpac's analysts are turning more bullish too.
MORE POSITIVES TOMORROW?
Tomorrow we get the results of the next dairy auction. The final futures trading ahead of that event suggests a +9% gain following +6.6% and +12.7% gains in the previous two events.
CONFIDENT ENOUGH TO BUY
The strong wealth effect settling over the country at present is showing up in strong vehicle sales. Used import data was out today. Infometrics have noted: "New car sales spiked +14% higher than in August last year and, when adjusted for seasonal factors, hit their highest level in 27 years! Growth in new car sales is expected to continue over the year ahead as a strengthening domestic economy and booming tourist sector give impetus for further fleet expansions. This positive outlook for the domestic economy will also be a boon to used car sales which were up +7.7% from August last year and are expected to remain elevated above 145,000 sales per annum through until 2019."
MORE TAX REDISTRIBUTION
New data from the Treasury shows that income redistribution across New Zealand's income tax and support system continues to increase, with the top 10% of households forecast to pay 37.2% of income tax in 2016/17, compared with 35.5% in 2007/08.
AN AUCKLAND PREMIUM
The Government is giving an extra $24.4 mln to community housing providers to increase the supply of social housing in Auckland. The funding is in addition to the $120.1 mln announced in Budget 2016 for new social housing places in Auckland.
DECLINING PRESSURE
Australia's current account deficit rose in the June quarter to -3.8% of GDP, but that is a substantial improvement over the year. In Q2-2015 this deficit was -5.2% of GDP. The New Zealand current account data will be released Wednesday next week and it is likely to show ours as less than -3%. Low current account deficit levels have been drawing Treasury's attention too.
WHOLESALE RATES UNCHANGED
There are no changes today.. You can find our chart for all terms of swap rates here. The 90 day bank bill rate is down -1 bp to 2.22%.
NZ DOLLAR STABLE
Our currency is also pretty much unchanged today and is back at 73.2 USc. On the cross rates, it is at 95.9 AUc and 65.6 euro cents. The Trade Weighted Index (TWI-5) is still at 76.5. Check our real-time charts here.
You can now see an animation of this chart. Click on it, or click here.