A review of things you need to know before you go home on Friday; mortgage rates flatten, ASB ends td special offer, flat resident consent levels, strong non-res levels, more fraud, slower bank account growth, swaps fall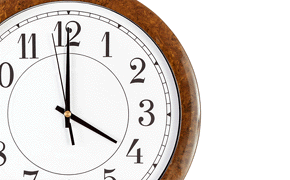 Here are the key things you need to know before you leave work today.
TODAY'S MORTGAGE RATE CHANGES
AMP Home Loans have moved their 1, 2 and 3 year fixed rates today (which probably indicates that Kiwibank will do the same soon). They raised their 1 and 2 year rates by +5. bps to 4.24% for both terms, and reduced their three year fixed rate to 4.34%, a cut of -5 bps.
TODAY'S DEPOSIT RATE CHANGES
ASB ended their seven month special of 3.60% today. (Their six month rate is 3.20%.) As an aside CBA also ended its term deposit special rates today as well in Australia. This is the point where they now claim all the last OCR holdback, which was most of it.
SAME VOLUME, JUST HIGHER COSTS
Building consent numbers for dwellings were flat in August from July but the average cost of building these new homes is rising strongly. Those costs were up +13% in last 12 months, up +17.5% in Auckland.
UNDERLYING STRENGTH
Non residential building consent approvals were strong in August. This is how Infometrics saw the data: "There was $534 mln worth of non-residential building consents in August, with the value of new consents shrinking further again after July's fall. However, we consider this result to still show underlying strength in non-residential building. Stripping away the large consents that have bolstered consents in the previous two months and in August last year, August's $534 mln result was a good one and we expect more buoyancy to come."
BUSINESSES CONFIDENT
Westpac's version of a business confidence survey reported "a good start to Spring", with "September rising to its highest level since April 2015. Firms' expectations of their own activity also surged higher. At face value, these data point to a pick-up in growth in Q3 from the decent pace recorded in the first half of the year. Underlying details reinforced the strength in the headline numbers, with profit expectations and employment intentions both showing solid gains."
A BIG BET
New joint venture plant between Westland Milk and Ausnutria to be built near Christchurch to produce 20 mln cans of infant formula for China was announced today.
WMP PRICES UP? OR NOT?
The USDA Oceania dairy price review inched higher in their latest report today. And when converted into NZ currency, WMP prices are up +2.5% from two weeks ago. That is in quite a contrast to the NZX derivatives trading which is still going backwards after their false signal last time. It might be over-reacting again the other way now.
FRAUD MORE PREVALENT
The level of fraud crime being reported has now risen to its highest monthly level since the crime stats have been available on a monthly basis.
FASTER & FASTER
Housing credit has now just touched $225 bln, up +9.2% from the same month a year ago. That is the highest annual rise since May 2008. Credit growth rates for agriculture, business, personal finance are all easing off, as is the growth in our money supply.
SLOWING UP
The growth in household deposits is now down to its slowed rise since March 2011. Still at +7.7% pa is is still rising at a pretty fast clip. The amount of money in Term PIEs is growing again although it is still a relatively small $8 bln, and may be at the expense of a fast fall away in Cash PIE accounts. Term and Cash PIE accounts represent just 6.7% of the $154 bln households have in bank accounts (another record).
WHOLESALE RATES DROP
Swap yields have been marked down noticeably today. The one to five year rates are down -2 bps while the ten year term is down -4 bps. The 90-day bank bill is down -1 bp at 2.20%. You can find our chart for all terms of swap rates here. However, yields on NZGBs bounced higher today by +2 bps across the board. Perhaps yesterday's fall was overdone.
NZ DOLLAR LOWER
The Kiwi dollar has been a bit softer today, not by much but still lower. The NZD/USD is now at 72.5 USc. On the cross rates, it is trading at 95 USc, and is at 64.6 euro cents. The TWI-5 is 75.6. Check our real-time charts here.
You can now see an animation of this chart. Click on it, or click here.