Treasury publishes Long Term Fiscal Position forecasts; repeats 2013 warning that net debt will blow out to around 200% of GDP by 2060 without changes to NZ Super indexation and age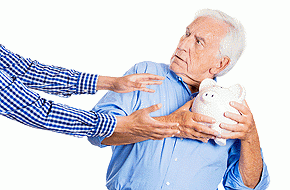 By Bernard Hickey
Treasury has again warned that leaving the current age and indexation settings for New Zealand Superannuation would force the Government to borrow heavily in the middle of the century, increasing net debt to 205.8% of GDP.
The Government's top economic advice and forecasting agency published the repeated warning in its Long Term Fiscal Position report, which it is required to release at least every four years.
The Government chose not to accept the advice because Prime Minister John Key has pledged to resign if either the retirement age or indexation are changed for New Zealand Superannuation.
Treasury gave similar warnings in its last report in 2013, when it forecast net debt would rise to 198.3% of GDP because an ageing population would see the cost of New Zealand Superannuation with an unchanged age of eligibility and indexation to the average wage rise from 4.8% of GDP to 7.9% of GDP by 2060. Healthcare costs would rise from 6.2% to 9.7% over the same time.
"While current Government finances remain relatively strong, fiscal pressures are projected to build over the next 40 years," Treasury said.
"Population ageing is projected to apply pressures through slower revenue growth (resulting from less participation) and increased expenses (primarily through New Zealand Superannuation and healthcare)," it said.
Treasury repeated the Government had several options to close the Government deficit gap of around 6% of GDP that would build up in the later years if there were no policy changes.
It proposed lifting the age of eligibility to 67 from 65, which would save around 5.5% of GDP, and moving to indexing New Zealand Superannuation to the rate of CPI inflation, rather than average wage inflation as is currently the case.
It also repeated suggestions for a rise in the GST rate to 17.5% from 15% and indexing income tax thresholds to inflation, which would allow fiscal drag to lift income tax as a percentage of GDP because of the fiscal drag caused by wages rising faster than inflation.
The new proposals in the document were for two different types of improving social outcomes through 'social investment' to reduce unemployment, reduce child abuse and reduce recidivism rates. Treasury estimated improving such outcomes could improve the fiscal outlook by btween 5 to 6% of GDP, which would be enough to close the gap.
Treasury Secretary Gabriel Makhlouf told reporters when releasing the document that he was confident Governments would eventually take the right decisions to ensure the long term fiscal outlook was sustainable.
"There is absolutely a choice for the Government to make," he said.
Political reaction
Labour Finance Spokesman Grant Robertson said the Government was not listening to the Treasury.
"John Key's head-in-the-sand approach to the long term sustainability of superannuation is reckless and irresponsible," Robertson said.
"Rather than cut taxes we need to re-start contributions to the Super Fund now we are back in surplus," he said.
ACT Leader and Epsom MP David Seymour called for a debate on New Zealand Superannuation, including in this Facebook video.
"Anybody under 30 knows that they will not receive Super on current settings, and that policy adjustments are inevitable. The issue is that we're not allowed to talk about it, with all political parties in denial," said Seymour.
"They intuitively know what the Treasury says in its report, that 'governments have many options at their disposal to address these challenges, but the challenge gets harder the longer we delay.' Treasury couldn't be clearer – we're going through an unprecedented demographic shift towards an older population, and this will have enormous effects on the affordability of Superannuation," he said.
"John Key made an ill-fated promise in 2008 not to adjust superannuation. Labour used to have a policy to raise the age but scrapped it after their 2014 election loss. That's left ACT with the job of keeping this issue into the spotlight," he said.
"Whether it's transitioning to a higher eligibility age, pegging the payment rates to inflation instead of average wages, means testing, or all of these measures, we need to have the discussion today, no matter how skittish John Key and Andrew Little may feel."
(Updated to include comments from David Seymour)