Central bank breaks with a 22-year tradition by keeping the Governor's first speech of the year behind closed doors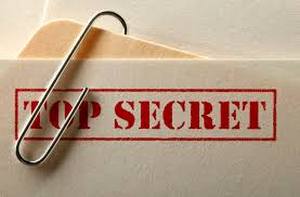 The Reserve Bank Governor's traditional scene setting first speech of the year is to be a private event for the first time. And that's even though the central bank says it will not contain any new information about monetary policy.
Reserve Bank governors have been making public speeches to the Canterbury Employers Chamber of Commerce since 1995. In past years the Reserve Bank has even held a lock-up in Wellington allowing reporters to read an embargoed copy of the speech and news release ahead of time.
However, this year's speech, and presentation from Graeme Wheeler, next Thursday, January 26, will be off-the-record and not published on the central bank's website.
A Reserve Bank spokesman says this is due to it's close proximity to the February 9 Official Cash Rate review and Monetary Policy Statement (MPS). But also because of its timing, the Reserve Bank says the presentation won't contain new information about monetary policy.
"This speech has run publicly since its inception in 1995. With the new MPS timetable adopted last year, it's just too close now to risk confusing markets two weeks beforehand," a Reserve Bank spokesman told interest.co.nz.
"So this Canterbury event now fits into the family of over 100 off-the-record presentations we give around the country explaining already published information. They're off-the-record so as not to be confused with new monetary policy information and assessments. Our published speeches are more driven by dynamic strategic communication needs than by the coincidence of a host's event timing."