With inflation on the up, ASB economists think the RBNZ may now foreshadow future interest rate rises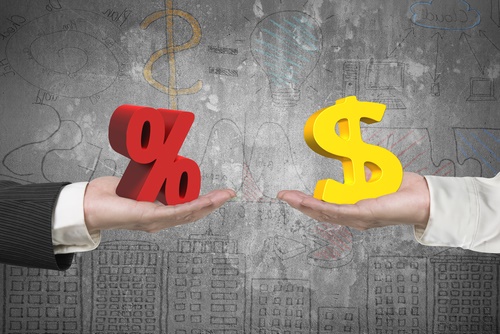 By David Hargreaves
The re-emergence of inflation might prompt the Reserve Bank to next week begin signposting future official interest rate rises, ASB economists say.
The economists have now shifted their own view of when the Official Cash Rate might begin rising, from early 2019 to late next year.
In their latest Economic Weekly the economists say that heading into next week's RBNZ Monetary Policy Statement (on Thursday, February 9), the central bank will have a lot more confidence in the inflation outlook. The economists expect the RBNZ will likely revise its inflation outlook higher.
By the ASB economists' estimates, inflation will now be "comfortably close" to the 2% mid-point of the RBNZ's 1% to 3% inflation target from "fairly early on" in 2017 and persist near 2% thereafter.
The economists say this is a different story from what was earlier expected; that is for inflation staying "still hanging awkwardly close to 1%" for most of this year.
"With the inflation outlook suddenly looking a lot more comfortable to the RBNZ, it will have a reasonable influence on the RBNZ's thinking around future interest rate movements," the economists say.
In its last MPS release in November the RBNZ forecast a very slight possibility of another cut to the Official Cash Rate. Otherwise, however, the central bank was forecasting that rates would be unchanged till the end of 2019.
The ASB economists say the "downside risks" hinted at by the RBNZ in November, particularly regarding the international situation, now appear to be easily counterbalanced.
"The RBNZ may go as far as foreshadowing next week that the OCR will rise in the long term, shifting from its view in the November MPS..."
In recent weeks there has been a strengthening view in the market that rate rises could actually start as early as this year.
The ASB economists, however, think the local interest rate market "has got well ahead of itself in pricing in a full OCR increase by the end of this year".
"...But we now expect the OCR to start rising by late 2018. That is still some way off, but sooner than the early parts of 2019 we had previously thought."
While the economists say the inflation picture has shifted "quite a bit" in a short period of time, they caution the RBNZ about "rushing" to lift interest rates.
They note that the New Zealand dollar remains stubbornly high and say the RBNZ will need to be careful it doesn't sound "prematurely excited" about OCR increases, otherwise it risks further fuelling that strength – "as has happened in the past".