A review of things you need to know before you go home on Tuesday; BNZ goes over 6%, investors back off, migrants keep coming, tourists do too, online retail strong, bank accounts flush, swaps higher, NZD stronger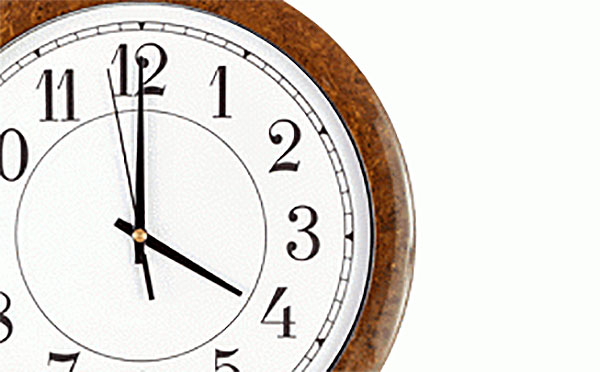 Here are the key things you need to know before you leave work today.
MORTGAGE RATE CHANGES
BNZ has raised some home loan rates today, pushing a few to the highest levels in the market, and raising the five year rate over 6% for the first time in nearly two years.
DEPOSIT RATE CHANGES
No changes to report today. Specifically, none from BNZ.
INVESTORS STEP BACK
New Reserve Bank figures show borrowing by housing investors during December was down over -20% compared with a year earlier, but borrowing by first home buyers, and owner-occupier borrowing was up.
NO LET UP
Migration broke all previous records in 2016 with net gain of 70,588. Migrants are pouring in from overseas as more NZ citizens left this country than returned last year. Against a backdrop of global uncertainty and lukewarm economic growth, analysts are expecting the strong New Zealand economy to continue attracting more workers over the 2017 year.
ONLINE RETAIL POWERS UP
Accotrding to the BNZ/Marketview report, total online retail spending in December was up +14% compared to the previous December, bringing the 2016 annual spend level to $3.75 bln. Purchases from overseas online retailers were up +17% on the previous December, with approximately half of the increase coming from Clothing, Computer and Electrical/Electronic stores. Spending at local sites was up +13% on the previous December. Food, Clothing and Department/Variety stores stood out, driving over 60% of the increase on the previous December. Shoppers in the Wellington region increased their online spending significantly in the 2 weeks immediately after the Kaikoura earthquake, particularly in the grocery and food segment.
THE BOOM CONTINUES
Tourist arrivals in December increased +11.7% from the previous year to a remarkable 3.5 mln rounding off another stellar year for this industry, even in the face of a high dollar. December arrivals were down a seasonally adjusted -1.3% from November, but levels are still sitting well above the average for the year.
HOW WE SPEND
Over the nine years from 2007, Stats NZ has today opened up some data from the Household Expenditure Survey that shows we now spend +57% more on eating out, +60% more in insurance, +67% more on rent and +50% more on transport. Exploring their visualisation tool gives some worthwhile perspectives. Growth in spending on clothing, household contents and communications were all relatively low, ranging from +6% to +20%. From separate QES data, our incomes have grown +32% over the same period.
THE RENTAL SCENE
Infometrics is reporting that nationwide rental inflation accelerated to an eight-year high of +5.5% pa in the December 2016 quarter. As has been the case with house prices and sales in recent months, what was most notable about the figures was the out-performance of the rest of the country compared to Auckland. Rents outside Auckland and Canterbury rose by an average of +8.7% during 2016, and the lift in rents over the final quarter of the year has been enough to stop rental yields deteriorating any further, at least for now. Their data shows rents rose just +3.3% in Auckland while they fell -0.9% in Christchurch.
GENERATIONAL FLOWS
Household bank accounts are flush. RBNZ data out today shows we have $162 bln in accounts with banks, up +$10.8 bln in a year and up an impressive +$2.2 bln in December from November. That is an annual gain of +7.1% and compares with the rise in household debt of +8.7% over the year; +9.1% for housing loans (that is, up +$19.2 bln) and up +4.1% (ie +$0.6 bln) for other household credit like credit cards. While this data makes no attempt to suggest who is driving these flows, it is probably reasonable to assume that younger people are taking up the debt and boomers are selling up and holding the funds in their bank accounts.
OVER THE HORIZON?
Trading on the NZX derivatives market for WMP shows a decided lack of support for higher prices. If the February 8 event was held today, WMP would be recording a zero change.
TOUGHER ACROSS THE DITCH
In Australia, housing affordability worsened with a sharp deterioration in the December quarter - despite historically low interest rates there.
WHOLESALE RATES RECOVER
In trading today, and ignoring the Wall Street slippage earlier today, local swap rates are up +1 bp for two years, up +3 bps for five years, and up +3 bps for ten years. The 90 day bank bill is also up +1 bp to 1.99%.
NZ DOLLAR STAYS HIGH
Although a bit whippy and showing softer signs in the last hour, the NZD is still higher now than it was at this time yesterday. It is now at 72.8 USc level. On the cross rates, we are still high at 96.3 AUc, and at 68.1 euro cents. The TWI-5 index is now at 78.4. Check our real-time charts here.
You can now see an animation of this chart. Click on it, or click here.