New Reserve Bank figures show borrowing by housing investors during December was down over 20% compared with a year earlier, but first home buyer and owner-occupier borrowing was up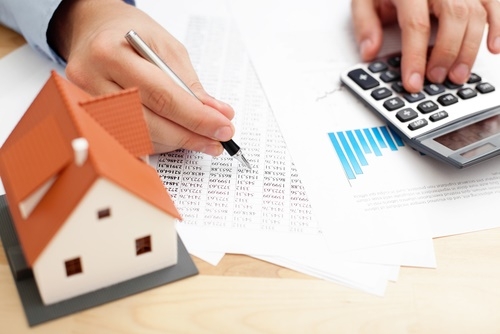 By David Hargreaves
Housing investors are continuing the retreat that started in earnest in the second half of last year with the new Reserve Bank rule requiring investors to front up with 40% deposits.
According to the latest lending by borrower type figures from the RBNZ the borrowing by housing investors in December was down by some 21.5% on the amount borrowed in the corresponding month in 2015.
The overall borrowing figure, including all categories, was $5.855 billion in December, which was down just 2.4% on the overall borrowing figure in December 2015.
Highlighting the retreat of the housing investors is the fact that borrowing by first home buyers in December, at $809 million, was up some 15.6% on the same time a year ago, while the $3.421 billion borrowed by owner-occupiers was up 5.5% on the December 2015 figures.
The $1.575 billion borrowed by housing investors in December 2016 made up 26.9% of the overall borrowing tally, which is the lowest percentage since the RBNZ began reporting these figures in August 2014.
Prior to the RBNZ's announcement of the new lending rules in July 2016, investors were accounting for around 38% of the totals being borrowed.
Their retreat has been the first home buyers' gain, with FHBs having surged to a new high tally of $897 million borrowed in November and following this up with $809 million in December. The proportion of total amount borrowed by the FHBs declined slightly in the latest month to 13.8% from 14.1% in November.
However, a year ago, in December 2015, the amount borrowed by FHBs made up just 11.7% of the total borrowed.
These latest lending figures will again give the RBNZ a sense of satisfaction that the 40% deposit rule for investors is helping to take heat out of the housing market as well as strengthening the lending books of the big banks.
Aside from the RBNZ restrictions, the big banks have in any case been showing signs of tightening up their lending criteria and its possible that at least with some they welcomed the RBNZ's latest tightening.
The key question now is how long the impact of the latest RBNZ rules will last for.
A previous attempt in October 2015 to reign in the housing market by targeting the Auckland region with restrictions was very short-lived and showing signs of losing effectiveness by December 2015.
The RBNZ has been very keen to back up the latest restrictions by getting permission from the Government to incorporate debt-to-income ratios into its 'macro-prudential toolkit', although it has promised it would not use them right now.
The Government, however, has demonstrated a marked reticence and seems likely to now delay any decision on DTIs till after this year's election.