A review of things you need to know before you go home Wednesday; some savings rate changes, house prices fall, jobless rate falls, 'social investment' push, swap rates fall & flatten, NZD gains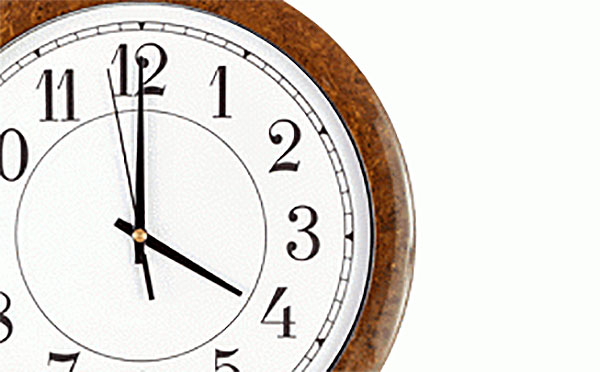 Here are the key things you need to know before you leave work today.
MORTGAGE RATE CHANGES
No changes to borrowing rates today.
DEPOSIT RATE CHANGES
Heretaunga Building Society upped one rate. SBS Bank announced a simplified savings and call account structure. Included was the cutting their i-Save account rate from 1.80% to 1.00%.
END OF CAPITAL GAINS?
QV says average dwelling values are falling in Auckland and Christchurch, still rising in Wellington and Dunedin.
LOOKING GOOD
Economists see results at latest dairy auction as boding well for the milk price to farmers in the upcoming season; overnight overall dairy prices lifted 3.6%, while Whole Milk Powder gained 5.2%.
"CHANGING" (= FALLING)
Major Auckland realtor Barfoot & Thompson says the Queen City housing market is changing as sales fall to their lowest level since 2008 and the median price rolls back to where it was in August last year.
A FIRST WORLD HIGH, BUT NOT GOOD ENOUGH
Our unemployment rate has fallen to 4.9% in March as jobs growth exceeds the rise in the working age population. Participation rate rises to a record 71%. But wage and salary rates are only up +1.6% over the year. Economists don't see any immediate interest rate reaction from the RBNZ.
SOCIAL INVESTMENT
The Government unveils a 'social investment' package, committing $321 mln to helping the 'most vulnerable' in the Budget 2017. Prime Minister reiterates need for government debt to drop. It has also adopted a new set of "better public service" targets, including · Having 90 % of pregnant women register with a Lead Maternity Carer in their first trimester · Reducing the number of hospitalisations for children 12 and under with preventable conditions · Improving the literacy and numeracy of children – focusing on higher achievement of students in year 8 · Reducing the number of serious crime victims by 10,000 · Achieving a 20% reduction in the time it takes to house priority clients on the social housing register. (The first set of "better public service" targets were substantially achieved.)
BETTER THAN US ?
The recovery of Aussie factories is quite impressive. Their latest factory PMI is now 59.0, a level above NZ (57.8 s.a. - although our raw factory PMI is actually 60.1) for the first time in over a decade. Their services PMI rose as well and is now at 53.0 (NZ = 59.0).
WHOLESALE RATES FALL, FLATTEN
Ahead of the US Fed policy rate review tomorrow, wholesale swap rates fell and flattened today. Rates for two years are down -1 bp, for five years down -2 bps and for ten years are down -4 bps. The 90 day bank bill is unchanged at 1.98%.
NZ DOLLAR RISES TOO
From this time yesterday the Kiwi dollar is marginally higher and now at 69.4 USc. Against the AUD, we are up at 92.4 AUc. Against the EUR we are at 63.5 euro cents. The TWI-5 is now at 74.1. After the stronger-than-expected labour force data, our currency strengthened, but the wind has gone out of those sails at the end of the day.
You can now see an animation of this chart. Click on it, or click here.