A review of things you need to know before you go home Tuesday; many rate rises, IMF wants more intense regulation, rents up, many HomeStart grants, investors pull back, swap rates up, NZD stable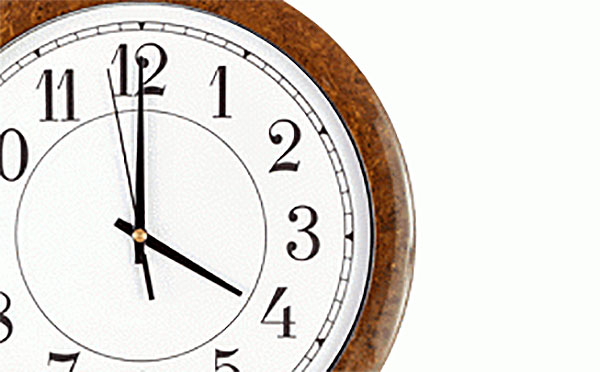 Here are the key things you need to know before you leave work today.
MORTGAGE RATE CHANGES
ANZ has raised all rates for fixed terms of 18 months and longer.
DEPOSIT RATE CHANGES
ANZ has raised a set of selected term deposit rates, but it has reduced two others. Their PIE rates changed as well. FE Investments added a new six month rate of 5.0%. The Co-operative Bank trimmed -5 bps off its 9 month rate and -10 bps off its 1 year rate to 3.55% and 3.50% respectively (yes, that way around).
"DO MORE"
The IMF has called for a more intensive approach to bank supervision from the RBNZ, deposit insurance and a debt-to-income cap tool in its Financial Sector Assessment Program report on NZ.
VOLUMES DOWN, PRICES UP
The rental housing market slowed in April as it headed towards winter but rents remained at or near record highs in many areas, especially in Auckland and Wellington.
DIFFERENT MONTH, SAME STORY
Prices in ANZ's unoffical inflation gauge were flat month-on-month in April and up +2.2% year-on-year. Price rises are narrowly concentrated in housing and household utilities. Outside of that there is little inflation to see, reports ANZ.
MORE MONEY FOR THE DEMAND SIDE
The KiwiSaver HomeStart grant program has now been going two years. Almost 27,000 grants have been awarded involving almost $128 mln. The average grant in the year to March was $4,849, up +4% from the previous year. Most of these grants went to buyers in eight cities, but they may rank differently to what you might expect. Christchurch appliers won 16.2% of all grants, followed by Wellington appliers who won 12.2%. Auckland was third at 8.9% of the total. Dunedin was fourth at 4.9%, followed in order by Tauranga (4.0%), Palmerston North (4.0%), Hamilton (3.8%) and Napier/Hastings at 3.7%. People living in the rest of the country accounted for 46% of all HomeStart grants. The KiwiSaver HomeStart Grant replaced the KiwiSaver deposit subsidy from 1 April 2015. Like the KiwiSaver Deposit subsidy, the grant provides eligible first-home buyers with a grant of up to $5,000 for individuals and up to $10,000 for couples to put towards the purchase of an existing/older home. In addition, the new KiwiSaver HomeStart grant also provides eligible first-home buyers with a grant of up $10,000 for individuals and up to $20,000 for couples to help with purchasing a brand new property.
'DO NOTHING TIL 2018'
NZIER's Monetary Policy Shadow Board continues to recommend the Reserve Bank leaves the Official Cash Rate on hold this Thursday at 1.75%. Similarly, the Shadow Board again sees a tightening bias as appropriate. With heightened geopolitical risks abroad and signs of some easing in housing demand here in New Zealand, NZIER expects the Reserve Bank to keep the OCR on hold until mid-2018 before embarking on a measured tightening cycle. NZIER's Shadow Board includes Carolyn Luey of MYOB, academic Arthur Grimes, bank economist Craig Egbert, Business NZ's Kirk Hope, academic Viv Hall, Michael Gordon a Westpac economist, Dave Taylor of Steel & Tube, academic Prasanna Gai, and Zoe Wallis who is Kiwibank's economist.
FAIR PLAY ON FEES SETTLES WITH BNZ
Fair Play on Fees, the group that launched legal action on behalf of tens of thousands of bank customers in 2013 over alleged excessive fees, has now settled with the third of four banks it sued. BNZ says Fair Play on Fees has agreed to end its representative action against the bank. BNZ will make a contribution towards Fair Play on Fees' costs, but does not admit any liability. Other details are confidential. Fair Play on Fees has previously settled with ANZ and Kiwibank. Just its case against Westpac remains outstanding.
SHOWING THEM HOW ITS DONE
Aussie banking giant CBA made AU$2.6 bln in the three months to March 2017. Their NZ banking operation, ASB, got a brief mention, reporting that "volume growth remained strong, with lending up 10% and deposits up 8%" in the year to March. That is about 50% faster growth than for the overall group. But the NZ operations of this group represent the smallest share of the four big Aussie banks.
INVESTORS PULL BACK
Housing debt in March grew at a slightly slower pace in 2017 than for the equivalent period in 2016, but still up much faster than the overall economy at +8.8%. Residential property investors have 28.7% of this lending but only 26.4% of new lending. The fall-off has slowed, although it is somewhat lower than the 37.7% in June 2016. The difference is being made up by lending to people who already won houses - although first-home buyers do seem to be 'winning a bit more housing debt'.
EVERONE BUT FARMERS LOVE MORE DEBT
Rural debt growth has slowed noticeably, up just +2.8% from March 2016. Business debt however is growing +7.1% pa. And there are signs consumers are piling it on as well, up +4.9% in the year and the fastest pace of debt growth we have seen in this sector since mid 2015 when households where being far more cautious.
WHOLESALE RATES HIGHER
Local swap rates are up +2 bps across the curve with the exception of the 1 yr rate which was up ony +1 bp along with the 90 day bank bill which puts it at 1.99%.
NZ DOLLAR FIRMER
The NZD is pretty much unchanged at 69.1 USc which is where it was at this time yesterday. On the crosses we are up to 93.9 AUc (as the Aussie is under pressure) and 63.2 euro cents. The TWI-5 is now up at 74.2.
You can now see an animation of this chart. Click on it, or click here.