The latest Reserve Bank data shows new lending falling significantly from the same month a year ago, but new lending to property investors has fallen at twice the overall pace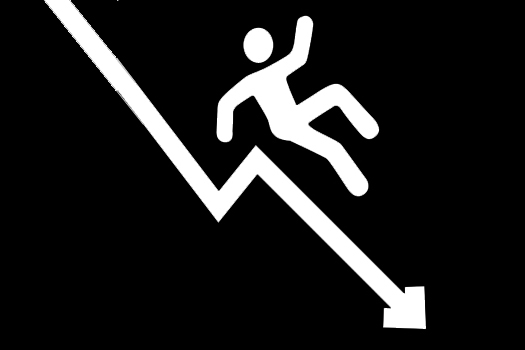 In April, banks loaned $1.143 billion to residential property investors.
That was -47.6% lower than the $2.182 bln they loaned in April 2016, and is a drop of more than $1 bln.
New regulatory lending standards mean investors must now have much more skin in the game if they want any leverage in this market.
And the result has been a very sharp drop-off in loans.
But this fall has not yet allowed first home buyers back into the market - probably because house prices have not realigned themselves lower yet. The volume of transactions is lower, the number of unsold listings is higher, but seller price expectations are still based on historic levels.
However, the speed with which the clampdown on investors has happened will encourage the RBNZ that their policy and regulation signals are working.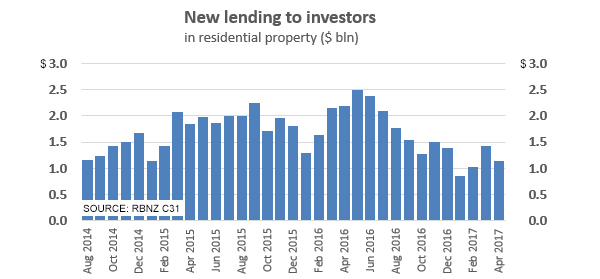 The data that tracks new housing lending only started in August 2014, but even this shows how sharp the correction has been.
And given the banks cooperation in restraining this side of the market, the dive in lending will likely run - even increase - until at least Spring, and then level off at the lower levels.
The following chart is the year-on-year change in the data in the above chart.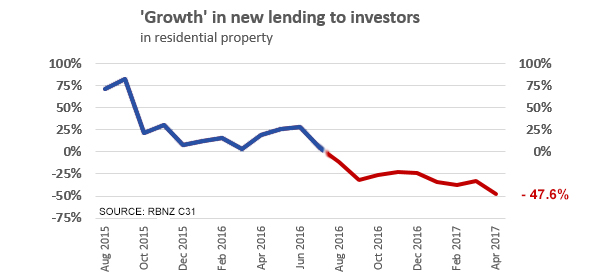 But it is not only new lending to investors that's declining. New lending to first home buyers was down -20% year-on-year in April, and that was the first month we have seen any decline. Lending to other owner-occupiers was down -21% year-on-year, and while this had also fallen in three of the six prior months, the April fall was the largest.
The unusual occurrence of public holidays in April 2017 will have contributed to the size of the falls. But they are unlikely to have masked a real shift lower.