A review of things you need to know before you go home Wednesday; Co-op Bank trims a mortgage rate, fewer farms being sold, Auckland world-ranked liveable, more construction workers needed, swaps firm, NZD weaker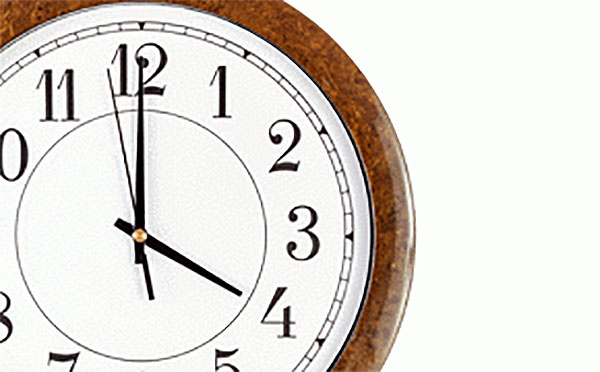 Here are the key things you need to know before you leave work today.
MORTGAGE RATE CHANGES
The Co-operative Bank has reduced its three year rate to 5.09%, now matching most others at this level.
DEPOSIT RATE CHANGES
No changes here today.
BRAVE FACE
Fewer farms being sold but prices are up according to REINZ data out today. Only 95 sales were recorded in July, the lowest single month since December 2013. There were only 7 dairy farms sold in the month, nationally. Overall farm prices are up +9% compared to 12 months ago but dairy farm prices are flat. The REINZ is claiming an "air of relief in rural property market", but with such low sales levels some agents and sellers must be nervous. We haven't had this low a level of sales in July since 2012.
LESS LIFE IN THE LIFESTYLE MARKET
We are also seeing some growing weakness in the lifestyle block market. Only 527 properties changed hands in July, down from 773 in the same month a year ago, and the lowest July since 2014. Things were particularly tough in Auckland where only 89 lifestyle blocks were sold in the month, a long way below the 210 sold in March 2016, and the lowest July since 2011.
NOT SO HAPPY
More than half of retailers failed to meet their sales targets in the quarter to 30 June, according to the latest Retail NZ Retail Radar Report.
RAISES COMING SLOWER
Pay rates in Australia are rising fairly modestly, and the rate of increase is slipping. Overall, hourly rates are up +1.9% in the year to June (although people employed in their public service have seen a +2.5% rise). Overall, public service workers are paid about +2.5% higher than their private sector equivalents. If you go back three years, this hourly wage was rising +2.6%.
HOLDING ON
Auckland has held on to its 8th place in the 2017 World Liveability Report, the same as for 2016 and one higher than 9th place in 2015. Global Liveability Ranking is a list of 140 cities published by the Economist Intelligence Unit. The ranking considers 30 factors related to things like public safety, healthcare, education, infrastructure and environment. Melbourne is in top place for the seventh year in a row. The top ten cities rankings have not changed in the past year. Sydney is ranked 11th, pushed outside the top ten by terrorism fears.
WINDING UP
While reports suggest the Australian building boom may be winding down, that is not the case on this side of the ditch. A new report released today shows that Auckland will need 20,000 more construction workers by 2022. According to table 3 on page 16 of the report, Auckland currently has 170,000 people employed in "construction related occupations" and this will need to rise to 190,000 by 2022. Another +14,000 will be needed in the rest of the country. Here is a list of Auckland projects costing more than $100 mln currently approved or in construction. It totals $32 bln. The MBIE report says that construction spending in Auckland for all projects will grow to over $16 bln per year, at least until the end of 2022. Nationally, that figure will grow to over $40 bln per year in that same time period.
GOING DOWN
55.3% of NZ Government bonds are now held by foreigners (or more accurately, 'non-residents'). While that might not be 'news' (although probably most readers would have thought it was much higher than that), the real news is that the level is reducing and is now at a four year low. It was 61.9% in May 2016.
UNCLEAN BY ANY STANDARD
We have our issues with water quality. We get strident about it, and perhaps that is proper. We wouldn't want to descend to the level of China where the crisis is deep and now officially acknowledged. They would love to have a "wadeable" / "swimmable" debate. Instead they are now measuring water resources that are so bad their have lost their functional use as water. In Beijing 33% of all their water falls into that category. That is near the top of the list of ruined water quality, and most places are not that bad. But the full list is a real eye-opener.
WHOLESALE RATES FIRM
Local swap rates are up +1 bps across most terms. The 90 day bank bill rate is also up +1 bp to 1.96%.
NZ DOLLAR WEAKER
The Kiwi dollar is more than ¾c lower today. It is now at 72.3 USc. On the cross rates we are also lower but not as sharply, at 92.3 AUc and at 61.6 euro cents. The TWI-5 is just on 75.1. The bitcoin price is down -6% today and now at US$4,142, but it is holding well after its surge higher to over the US$4,000 level..
You can now see an animation of this chart. Click on it, or click here.