A review of things you need to know before you go home Friday; mortgage rate changes; minimum wage; house price inflation; butter prices; NZ education system; Kirkbride trench opens; local rates and NZD lower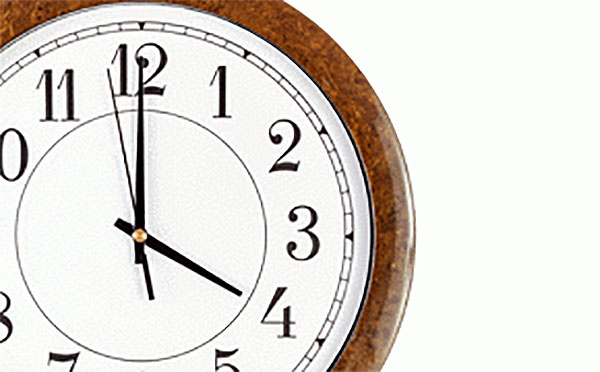 Here are the key things you need to know before you leave work today.
MORTGAGE RATE CHANGES
The Co-Operative Bank has reduced its 2 yr rates by -6 bps. This takes their 2 yr Owner Occupied rate to 4.79% and the 2 yr Standard rate to 5.29%.
DEPOSIT RATE CHANGES
No changes here today.
WINSTON EYES $20 AN HOUR MINIMUM WAGE
NZ First leader Winston Peters says his party wants to increase the minimum wage to $20 an hour over three years. Peters says drastically increasing the minimum wage will increase productivity and stimulate the economy. The minimum wage is currently $15.75 an hour. In June then-Labour leader Andrew Little said Labour wanted to increase it to $16.50. The Greens want to increase it to $17.75 next year.
HOUSEHOLD INFLATION EXPECTATIONS
A survey of 750 individuals over the age of 18 shows that households, on average, expect inflation in one year to be 2.9% and the inflation in five years to be 3.6%. A net 39.5% of the respondents expect house prices to be higher in one year's time, the lowest level since June 2011, and respondents expect one year house price inflation to be 2.8%, the lowest level since September 2011.
BUTTER MAKES NEW HIGHS
Oceania butter mid-point prices calculated from data released by the USDA this morning show butter prices making new highs both in US dollar and NZ dollar terms - US$6175 and NZ$8,440 respectively. The price range for Oceania butter trades was US$5,700 and US$6,650. Increase in butter prices has been attributed to the strengthening of butter prices in Europe and to the wet weather in New Zealand in recent weeks, which has slowed the seasonal advance of milk production. Some domestic butter sales between longstanding manufacturers and customers were less affected by global prices.
EDUCATION
The Public Achievement Information (PAI) data shows how the education system is performing to support student achievement. In 2016, increasing numbers, around 85%, of 18 year olds achieved NCEA Level 2 and the gaps between Maori and Pasifika students and the national average were narrowing. Schools are also using vocational pathways to help students move through to tertiary education and employment. The proportion of students receiving Vocational Pathway Awards was up from 27.2% in 2013 to 32.9% in 2016. One area for improvement is the reading and writing levels of Year 8 students. As such, the Government has put in place plans to achieve the target of getting 80% of Year 8 students to achieve at or above the National standards for maths and writing by 2021.
'CBA ATM TRANSACTIONS MAY HAVE FINANCED TERRORISM'
Austrac's acting CEO Peter Clark has told an Australian Senate Committee that six transactions from five customers through Commonwealth Bank of Australia's ATMs may have financed terrorism, The Australian reports. Clark's comments come after Austrac earlier this month filed a court case against ASB's parent CBA alleging serious and systemic non-compliance with the Anti-Money Laundering and Counter-Terrorism Financing Act.
EZITRUCK SHOPPING FINED
Macful International, trading as Ezitruck Shopping, has been fined $126,000 on 16 charges of failing to adequately disclose key information in consumer contracts and for not registering as a financial services provider. Ezitruck entered into about 3,000 contracts with customers for household goods from its truck shop, paid for over time. These contracts qualified as financial contracts where Ezitruck missed accurate payment details and descriptions of security held. Also, during this period, Ezitruck had not joined an approved dispute resolution scheme the borrowers could avail of. Ezitruck was one of 32 traders identified as the Commerce Commission's 2014/2015 Mobile Trader project. Prosecutions against 11 mobile traders has yielded $1.1 mln in fines.
KIRKBRIDE TRENCH OFFICIALLY OPEN
The Prime Minister and Minister of Transport officially opened the $160 mln Kirkbride Trench this morning. The new interchange and trench will provide a motorway standard route through this busy intersection. It will support future population and business growth, cater for increasing travellers and improve the efficiency of freight around New Zealand.
TWENTY NEW SHAS IN NELSON, TASMAN
The Nelson-Tasman region has received a major boost to their housing supply with 20 new Special Housing Areas (SHAs) being established to accommodate 1,700 new homes. The move comes in response to the regional economy booming, attracting new investment, jobs and population growth, which is putting pressure on the existing housing supply. Opening up these SHAs should improve housing supply and affordability.
WHOLESALE RATES LOWER
Local swap rates were lower and flatter with the 2 yr rate down -1 bp and the 5 yr and 10 yr rates down -2 bps. The 90 day bank bill rate is unchanged at 1.95%.
NZ DOLLAR WEAKER
The NZD is now trading at 72.8 USc down 0.4 USc from this time yesterday. On the cross rates we are at 92.3 AUc and at 62.1 euro cents. The TWI-5 is at 75.5. The bitcoin price is down to US$4,278.
You can now see an animation of this chart. Click on it, or click here.