A review of things you need to know before you go home Friday; mortgage and term deposit changes; QV House Price Index; terms of trade; energy hardship; gender pay gap; Caixin Manufacturing PMI; wholesale rates lower; NZD stable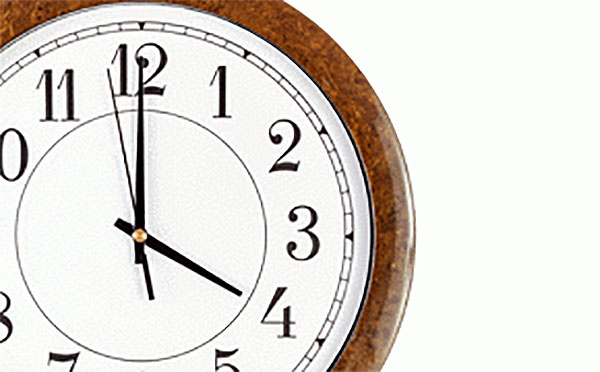 Here are the key things you need to know before you leave work today.
MORTGAGE RATE CHANGES
ASB and Sovereign have dropped most of their standard fixed interest rates by -20 bps and most of their special fixed interest rates by -10 bps. Westpac has reduced its 2 yr special by -5 bps to 4.74%.
DEPOSIT RATE CHANGES
Westpac has dropped its 4 mnth and 6 mnth term deposit rates by -15 bps and -20 bps to 3.00% and 3.10% respectively.
QV HOUSE PRICE INDEX
The latest QV House Price Index shows that property values nationwide increased by +4.8% since August 2016. This was the slowest annual growth rate since August 2012. When adjusted for inflation the increase drops to +3.0%. Values in Auckland increased by +2.8% y-o-y but have fallen by -0.2% over the last three months. The average property price in Auckland is $1,041,957, which is 90.7% higher than the 2007 peak.
TERMS OF TRADE
Merchandise terms of trade rose by +1.5% to 1,437 in the June quarter, just shy of an all time high set 44 years ago in the June 1973 quarter, when the merchandise terms of trade was at 1,438. The +1.5% rise was made up of a +2.4% rise in export prices and a +0.9% rise in import prices. Export prices were up mainly due to price rises of meat and dairy, especially butter. Services terms of trade, on the other hand, fell by -4.8%, made up of service export prices falling by -1.5% and services import prices rising +3.5%.
ENERGY HARDSHIP
Stats NZ has developed a set of indicators to measure hardships households face in affording adequate energy. Indicators include items such as the proportion of household income spent on energy, energy bills being paid late, heating expenses being a major problem and having to put up with feeling cold a lot. Based on such indicators, Stats NZ has shown that 29% of households have experienced some energy hardship, energy hardship was much higher in lower income households, with two-thirds of low income households feeling some energy hardship, and that renters are more likely to experience energy hardship, with 44% of renting households experiencing energy hardship versus 22% of owner occupied households.
GENDER PAY GAP CLOSES
Stats NZ announced today that the gender pay gap has reduced from 12% last year to 9.4% in the June 2017 quarter. Median hourly wages for all workers rose by +3.4% in the year ended June 2017 whereas hourly wages for women increased by +4.6% over the same time. Women's Minister Paula Bennett has welcomed the reduction and stated that her aim is to make New Zealand the first country to eliminate the gender pay gap.
KIWIBANK PROFIT SMASHED
Kiwibank's parent, Kiwi Group Holding, has released their financial results today showing a fall in net profit after tax of -$73 mln. The net profit after tax itself was $58 mln. The primary cause was the impairment of $90 mln, or $65 mln after tax, relating to the work in progress on the IT project known as CoreMod. Kiwibank recently announced that its CEO Paul Brock was leaving at the end of 2017.
IT WAS 7 YEARS AGO YESTERDAY
Seven years ago yesterday Allan Hubbard's 
South Canterbury Finance was tipped into receivership
after a long battle for survival. The 84 year-old company was then New Zealand's biggest independently owned finance company. The demise of South Canterbury Finance, which came during the days of the Crown retail deposit guarantee scheme, ultimately cost taxpayers about $805 million.
CAIXIN MANUFACTURING PMI
The Caixin Manufacturing PMI, released for August, surprised to the upside, with a reading of 51.6. Economists had expected the PMI to read at 51. Markit says that the PMI had the strongest new business increase in just over three years. Growth was driven by foreign demand, with the rise in export sales being the greatest in seven years. As a result, companies expanded production schedules and buying activity. Stricter environmental regulations, however, caused some increases to delivery times.
AUSTRALIAN HOUSE PRICES
Australian house prices have been steady for the month of August led by a slowdown across the Sydney market, says CoreLogic. Affordability constraints and tighter lending conditions were identified as the causes of the Sydney slowdown. Prices in Sydney were up 0% for the month and up 0.3% for the quarter. However, over the past 12 months prices were still up 13.0%.
WHOLESALE RATES LOWER
Swap rates have fallen today and the curve has flattened. The 2 yr to 4 yr rates were down -2 bps and 5 yr to 10 yr rates were down -3 bps. The 90 day bank bill rate is flat at 1.96%.
NZ DOLLAR STABLE
The NZD is almost at the same level as this time yesterday at 71.8 USc. On the cross rates we are also stable at 90.3 AUc and at 60.3 euro cents. The TWI-5 is at 74.0. The bitcoin price is up to US$4,798.
You can now see an animation of this chart. Click on it, or click here.