National may have won back support last week; Newshub poll shows them able to govern alone; Labour down slightly, Greens below 5%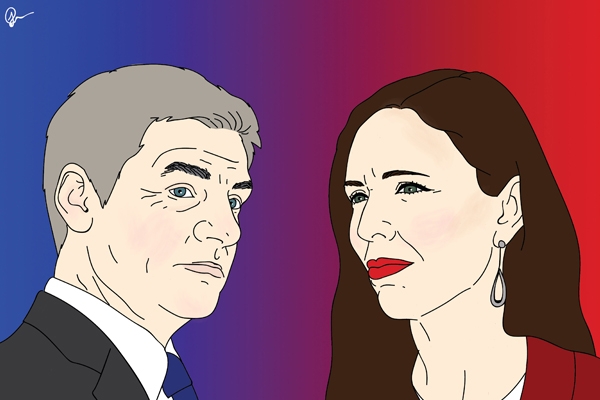 The last few weeks of the election campaign were always going to be a roller-coaster.
The latest Newshub Reid Research poll has thrown out another curve-ball, showing National and Bill English strengthening to a position to be able to govern alone and Labour's momentum perhaps hitting its buffers.
National was up four points to 47.3%, giving it 61 seats in a 121-seat Parliament. Labour was 10 points behind on 37.8%, down 1.6 points. New Zealand First was down 0.6 at 6.0%, and the Greens down 1.2 at 4.9% - missing out on Parliament so boosting the wasted vote and allowing National to govern alone. Jacinda Ardern told Newshub that Labour's numbers showed the Greens slightly stronger.
TOP was down 0.3 at 1.6%, the Maori Party up 0.1 at 1.1%, and ACT no change at 0.6%.
The poll was conducted between 6 and 11 September - so encompassed Steven Joyce's fiscal hole claims, and the many rebuttals. The margin of error was 3.1%.
That margin of error might help explain National's strength - Bill English said the polling they were getting showed the two parties more neck-and-neck, with National slightly lower than what the poll indicated.
Bill English strengthened his standing as preferred Prime Minister, at 33.1%. So did Ardern, up slightly to 31.7%.
The poll contrasts greatly with the recent 1 News Colmar Brunton, which had Labour ahead of National and in a position to choose between governing with either the Greens and Maori Party, or New Zealand First.