A review of things you need to know before you go home Thursday; NBS trims, unaffordability eases, interest in debate high, migration record, visitor levels top out, growth modest, credit card balances up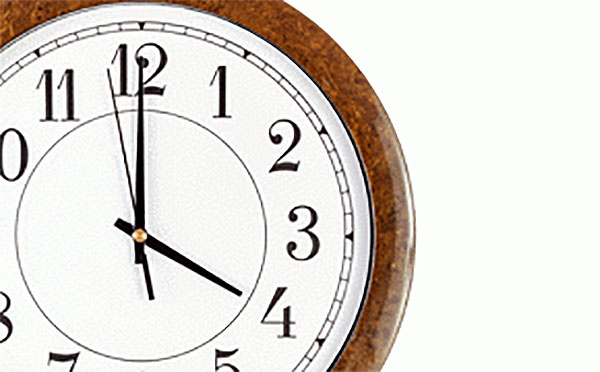 Here are the key things you need to know before you leave work today.
MORTGAGE RATE CHANGES
No rate changes today.
DEPOSIT RATE CHANGES
The Nelson Building Society (NBS) cut two rates today, trimming -20 bps off its 6 month offer and -5 bps off its 3 year offer.
LESS UNAFFORDABLE
Falling house prices shave $50.97 a week off mortgage payments for first home buyers in Auckland according to our latest Home Loan Affordability Report. At 46.1% of take home pay, that is still unaffordable for a household with a median income of $1,613 per week. Queenstown is the only other unaffordable region in the country; however houses are affordable for first home buyer households everywhere else. Essentially, unaffordability is only an 'Auckland' problem. Falling house prices are helping but there is still quite a way to go before the issue is sorted in the Queen City.
CLOSELY WATCHED
Over 40% of New Zealand's TV viewing audience watched Jacinda Ardern and Bill English lock horns in the final prime time Election debate, moderated by controversial host Mike Hosking. Enrolment levels across the country have improved, with 3,229,421 eligible voters now on the roll but there are still 340,409 eligible voters who are not enrolled to vote, That makes it 90.5% of all people eligible are now enrolled.
MIGRATION
In the year ending August 2017, there were at net 72,072 new migrants that settled in New Zealand. Migrant arrivals were 132,153, a new annual record, and migrant departures were 60,100 with the biggest increase coming from South Africa and United Kingdom. The biggest decline was from India. The flow across the Tasman is still positive this way. In terms of citizenship, net 73,500 non-New Zealand citizens arrived in New Zealand and a net 1,500 New Zealand citizens departed New Zealand.
RBNZ CONFIRMS DASHBOARD
The Reserve Bank confirmed its dashboard approach for quarterly bank disclosure will go ahead. The first dashboard is scheduled to be published in late May 2018, using data from the first quarter of 2018. The RBNZ says the dashboard aims to further improve financial stability by providing more accessible and timely information about banks, as well as enhancing market discipline and the self-discipline of banks. More detail from the RBNZ is here, and see our story here.
OVERSEAS TRAVEL
In August 2017, a record 234,000 visitors arrived in New Zealand. This was up +6% on August 2016. Almost half the visitors coming to New Zealand were from Australia. On an annual basis, 3.7 mln visitors arrived, up +9% from the year ending August 2016 and over the year the rise was mainly due to an increases from Australia and the United States. In terms of New Zealander's going overseas, 252,100 departed in August 2017, up +7% year-on-year. Two in five overseas trips were to Australia. 2.8 mln New Zealand residents travelled overseas in the year ending August 2017, 43% of which were for holidays and 37% for visiting family and friends.
ECONOMIC GROWTH
Gross domestic product (GDP) rose +0.8% in the June 2017 quarter, following a +0.6% increase in the March 2017 quarter. Annual GDP growth for the year ended June 2017 was +2.7% and the size of the economy in current prices was $268 bln for the year to June. Strong export and domestic demand underpinned growth this quarter. Exports rose +5.2%, driven by dairy and forestry products, with export of goods showing the largest quarterly increase in 20 years. Construction eased from its December 2016 peak to fall for the second consecutive quarter. Service industries, driven by retail trade, accommodation, transport and business services, continued to grow, increasing by +1.0%. GDP per capita rose +0.3% after a flat March 2017 quarter.
NZGB 2025'S ISSUE
The Government bond issue for $200 mln worth of April 2025 bonds attracted bids of $638 mln to get a coverage ratio on 3.2x. The yields tendered ranged from 2.8950% to 2.9950%. Yields of successful tenders ranged from 2.8950% to 2.9150% to get a weighted average accepted yield of 2.9072%. That is up from the 2.802% at the previous equivalent tender last month.
GET READY ...
On Saturday night we will be live blogging the election results. The interest.co.nz team, led on the night by Alex Tarrant, will cover everything you need to know as the results come in progressively over the evening. And of course, you can participate in the Comment section. Just make sure you are registered. There will be a lot to talk about. Bring popcorn. Don't forget to vote. And our Policy Comparative summaries are proving a very big hit this election.
SOMETHING TO WATCH
Credit card balances are rising faster. They are up +5.4% in the year to August and we collectively owe banks $6.8 bln for this type of debt. Our aggressive travelling habits are probably driving this behaviour. But travelling at credit card interest rates is probably not the smartest thing we could do. If we paid those cards off without incurring interest it might be, but interest-bearing balances now exceed $4 bln and are growing at their fastest rate since September 2014 (+4.6%).
TURNING POINT?
The global economy has reached a turning point, the Australian Reserve Bank says, on the same day as the OECD has lifted its forecast for global growth thanks to a co-ordinated economic recovery.
WHOLESALE RATES STILL RISING
Local swap rates for two years are up +1 bps, the five year is up another +2 bps and the ten year is also up another +2 bps today. The 90 day bank bill rate is unchanged 1.94%.
NZ DOLLAR HOLDS
The NZD has held today on the positive growth data, at 73.4 USc. On the cross rates we are at 91.6 AUc and at 61.7 euro cents, also both slightly higher. The TWI-5 is now at 75.6. The bitcoin price has slipped just marginally today, now at US$3,856.
You can now see an animation of this chart. Click on it, or click here.