ANZ's Cameron Bagrie suggests the RBNZ may start easing its LVR restrictions from mid-2018, sees concerns for residential property developers & competition for deposits easing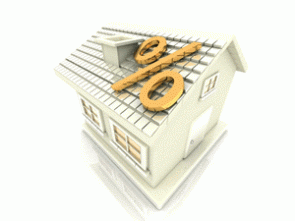 ANZ New Zealand's chief economist is suggesting the Reserve Bank may start easing its loan-to-value ratio (LVR) restrictions from the middle of next year.
Cameron Bagrie, ANZ's chief economist, says the first steps in the relaxing of the LVR restrictions on banks' high LVR residential mortgage lending could come next year, after the Reserve Bank's May Financial Stability Report.
"And what I mean by 'relaxed' is a marginal tweak in the first instance, as opposed to removing them completely. This would likely involve investors' deposit requirements being eased to 30% from 40% and perhaps some marginal relaxing of the speed limit for owner-occupiers, ie allowing a few more +80% LVR loans," Bagrie says.
ANZ is New Zealand's biggest mortgage lender with loans of $73.705 billion at June 30. The latest Real Estate Institute of New Zealand monthly figures show nationwide August house sales volumes fell 20% year-on-year, the equivalent of 47 less properties being sold each day. In Auckland sales volumes were down 21.5%. The August Auckland median price dropped $10,000 to $840,000 year-on-year.
Bagrie argues the case for implementing the LVR restrictions, which were introduced in October 2013 and revised in November 2015 and October 2016, was not overwhelming. And now that Auckland house prices are falling and household credit growth is running below income growth, people are deleveraging which is a sign the LVR policy may have "overcooked things," suggests Bagrie.
"LVR restrictions were always intended to be a short-term tool. The longer you leave them in place, the greater the potential for seepage and for lending to be diverted into unregulated channels. We do note that housing lending [growth] by non-bank lending institutions is currently running at 28% year-on-year, as opposed to bank lending at 6.9% year-on-year," Bagrie says.
The total value of non-bank housing lending, however, sits at just under $2 billion versus banks' housing lending of more than $236 billion.
Bagrie points out the impact of LVR restrictions can't be disentangled from the impact of other forces that have weighed on the housing market. These, Bagrie says, include the interest rate cycle turning, banks rationing credit to close their funding gap, overseas buyers being missing in action, and Auckland's underperformance versus the rest of the country showing affordability has been a key issue.
The risk is that the Auckland housing market takes off yet again after the initial negative response to LVR restrictions, he adds. Additionally Bagrie acknowledges demand-supportive forces remain evident including net migration hovering around all-time highs and interest rates being near historic lows. But, Bagrie says, "net-on-net" he believes we are closer to the day when these restrictions are relaxed.
Competition for deposits 'can ease up'
Separately Bagrie has been closely tracking the bank funding gap, being the gap between household deposits borrowed by banks and household borrowing lent by banks. When the housing market "took off" across the whole country last year, deposit growth slowed as interest rates fell and the funding gap widened.
"Pre-Global Financial Crisis behaviour was emerging again. That raised the ire of credit-rating agencies and the Reserve Bank, and once again increased New Zealand's vulnerability to the whims of global credit markets," says Bagrie.
"The problem New Zealand has is that it is already quite indebted, and the channelling of that international pool of savings into housing, which is not a productive investment, risks crowding out other forms of investment."
Banks have been getting more deposits in the door with deposit interest rates and borrowing interest rates both rising over the past year while wholesale rates haven't. Banks' rationing of credit, as Bagrie puts it, has worked. 
"Annual housing credit growth is now running at 7.1%. But if we look at the annualised pace over the past couple of months, it is closer to 5%."
"That suggests some of the extreme competitive pressure we've seen in the deposit space can ease up, and the credit wheels can turn a little bit faster as we head into 2018. Both dynamics mean less pressure for retail interest rates to move up, outside of movements in the OCR and wholesale rates," Bagrie argues.
Trouble possible for developers
Meanwhile, Bagrie is also watching the intersection of falling house prices and rising construction costs, noting this combination could spell trouble for developers.
"We've seen a major listed company [Fletcher Building] take some big hits over a couple of projects. While that's non-residential work, one wonders about the residential area too. Real Estate Institute of New Zealand data shows Auckland house prices are down 4%. However, some suburbs are anecdotally down 10%. You take price falls of 5% to 10% and construction costs rising over 8% and whammo, you have no - or even a negative - margin. If we look at a different measure of construction costs - the value of consents per square metre - which has bobbled around between 10% and 15% per year, the story is even more worrying," says Bagrie.
*This article was first published in our email for paying subscribers early on Friday morning. See here for more details and how to subscribe.