A review of things you need to know before you go home on Friday; meaningful rate changes, developer jailed, uncertainty's impact, trust in Parliament, CNY rejected, swaps and NZD little changed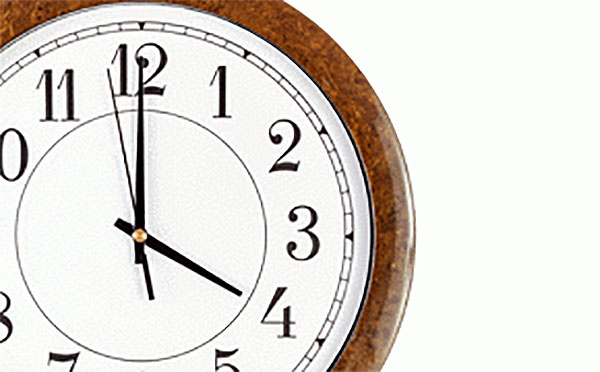 Here are the key things you need to know before you leave work today:
MORTGAGE RATE CHANGES
ASB and Sovereign have launched a lower 4.39% 18 month mortgage rate. They have also raised their two year rate.
TERM DEPOSIT RATE CHANGES
SBS Bank launched a 3.70% one year term deposit offer, a significant bonus over its rivals for that term. It is only available until February 18, 2018.
DEVELOPER JAILED
Cavalier developer and slumlord Augustine Lau, who has lost most court cases brought against him has been sentenced for damaging pōhutukawa and totara trees. He got 75 days jail. The sentencing judge said that to describe his attitude as poor would be an understatement.
UNCERTAINTY HURTS
RBNZ boffins have been looking at the impact uncertainty has on New Zealand's economy. They checked the impact of global uncertainty, and domestic uncertainty*. They found that both domestic and global uncertainty is followed by statistically significant falls in output, consumption, and investment. They also found that the impact on investment is significantly larger than the impact on consumption. (* There were no measures for domestic uncertainty, so they had to develop one for this study.)
TRUST IN PARLIAMENT
A new survey out from Statistics NZ based on their 2016 General Social Survey, a two yearly poll of 8000 people with face-to-face data collection, shows that 30% of Kiwis have very low trust in Parliament, 33.6% said their trust was in a 5-to-6-out-of-ten basis, for 29.5% it was a 7-or-8-out-of-ten, and for 6.9% of the public it was a 9 or 10. But only Māori rated trust lower than average for scores for 7 and above. Pacific people and Asians rate trust much higher than other New Zealanders. The most sceptical are in the 25-64 age group. Those aged 15-24 and 65+ are the least sceptical. Scores measuring voters personal 'influence on politics' are obviously lower.
US UNCERTAINTY
The US Treasury Secretary declared Wednesday that a weaker UD dollar would help US export trade and the Administration is comfortable using that as part of their trade policy. But today, the President hung him out to dry, declaring that "a strong dollar is my policy". Markets for the US dollar were incredulous at the chaotic state of US trade policy. The President also said he may want back in to the TPP. He would be in a weak position to extract concessions now.
GOING BACKWARDS
The US dollar is still king in international trade. And the Chinese yuan is struggling to be taken seriously as the basis of trade, even though the Chinese generate vast amounts of it. In 2015, 2.31% of all transactions were in the yuan. In 2016 it was down to 1.68%. And data out today pegged it at 1.54% in 2017. This is not a positive track, and so long as China is a based on a strongman, party-above-the-law basis, that is not likely to change. Only the EUR (32.6%, up +3.1% in a year) is providing the USD (39.2%, down -3.4%) any serious competition. (The EUR however has an internal advantage, being used in the borderless transfers within its 19 members, so its share is actually overstated. The US dollar is not counted in this way between its 50 States.)
WHOLESALE RATES HOLD
Following yesterday's sharp drop, wholesale swap rates are unchanged today. The 90 day bank bill rate is unchanged at 1.88%. The UST 10yr is down -3 bps at 2.62%. In China, their sovereign 10yr yield is up +1 bp today to 3.98%. The NZ Govt 10yr yield is now at 2.93% (down - 2 bp). And the Aussie 10yr is also -2 bps lower at 2.82%. Local market activity is very much lower today given it is Australia Day and a public holiday across the ditch. It will be a public holiday in the top half of the North Island on Monday.
NZ DOLLAR LITTLE CHANGED
The NZ dollar is down marginally from this time yesterday at 73.2 USc. But we are basically unchanged against all others at 91.1 AUc and 59 euro cents. This puts the TWI-5 at 74.0.
BITCOIN UNCHANGED
Bitcoin is now at US$11,324, unchanged from this time yesterday.