Housing Minister Phil Twyford is anticipating a significant chunk of the Government's KiwiBuild homes will be prefabricated and expects overseas companies to help get the work done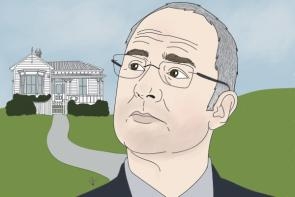 By Jason Walls
Housing Minister Phil Twyford wants a "significant" number of KiwiBuild houses to be prefabricated and is welcoming the help of overseas companies in this area.
But he is reluctant to speculate on how many houses constitutes "significant" and to what extent the Government will be enlisting the help of foreign companies.
Last week, Twyford told Prefab NZ's Auckland conference that the Government's 100,000 KiwiBuild homes goal was not possible without the use of prefabricated homes – houses that are built in factories and then assembled on site.
Speaking to Interest.co.nz, Twyford says New Zealand's prefab industry is still in the "early stages of development."
"It may well involve overseas companies coming in because there are so many countries around the world who have a more developed market and industries in this space."
The Europeans, for example, have been leading the way in prefabricated building in recent years, he says.
Twyford says as well as enlisting foreign companies to get the job done, the Government wants to grow the New Zealand market.
"We want to create jobs for New Zealanders in this industry – so really transforming the New Zealand industry is a big part of our agenda."
There are a number of prefab companies already operating in New Zealand which he says are ready to step up, for example, EasyBuild based in Masterton and Fletcher Building.
He adds that there are construction companies which are very keen to be part of this, "some of the larger group home builders that I have been meeting with are very keen.
"I imagine that you would see a consortium of some of the smaller firms coming together to bid for work as well."
The Government is in the process of putting the "finishing touches" on KiwiBuild's procurement plan and, as such, Twyford cannot speculate on the split between New Zealand providers of prefab houses and overseas companies.  
A recent report by PrefabNZ says prefabricated factory-built houses and apartments could deliver up to 7000 homes a year, or 70% of the Government's yearly KiwiBuild target.
But Twyford is unwilling to put a number on how many KiwiBuild houses will be prefabricated – only saying "it would be significant."
The home loan problem
In the past, concerns have been raised about the complicated processes around getting a home loan for a prefab house.
New Zealand Bankers' Association chief executive Karen Scott-Howman says as banks require home loans to be secured against an asset, would-be prefab homeowners are on the backfoot.
When the prefab property itself is being used as the security, banks will generally only lend up to the value of that security as it's being built.
"The issue is that you can't create a security interest in something you don't own," Scott-Howman says.
In these cases, it's difficult for banks to lend without security, or lend an amount greater than the value of the security.
There are ways around this, but the complexities can drive people away from going down the prefabricated housing route.
Twyford says the last thing the Government wants is for there to be a roadblock for people trying to set up a prefab home.
But he does not see the need for any new regulations to make the process easier.
"This is something that we will be working with the banks and the offsite manufacturing construction companies on to see if we can find a way through this."
He says one such way is if the customer already owns the land the house will be built on, that land can be used as security before the prefab house is constructed.
Another option would be for the prefab companies to allow for progressive payments to be made on completion of certain building milestones.
"I know it has been something that has been a bit of a problem, but I'm hopeful, based on the advice we have had, that we can work through it so it's not an impediment."